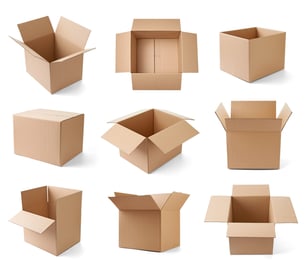 In this blog we'll discuss how to keep your instrumentation, oil and gas tools, and process components safe during shipping and how to assure your parts get coated efficiently and promptly.
Another day on the SilcoTek® Manufacturing floor. Orders arrive they're opened, cataloged, entered into the system, photographed and prepped for inert coating. SilcoTek receives hundreds of boxes a week all nicely packaged and routed to the correct process area without issue. Occasionally a problem child arrives on the manufacturing floor. The scene unfolds like any "true crime" show, you'll observe 3 or 4 people hovering over a mangled box like detectives observing a body at a crime scene. Or you'll find puzzled technicians comparing system orders trying to locate the correct order in the system in true CSI fashion. All this effort wastes time and can result in the customer getting "that call" we all hate to place. The call where we tell you your parts arrived damaged or didn't arrive at all because all we got was a box with a hole in it. Ugh! We all hate that call! Here are a few tips on how to stop your order from becoming a crime scene and to assure you get the very best product while getting a leg up on the competition!
In this blog post you will learn:
5 tips on how to ship oil and gas parts to SilcoTek for coating service.
Get packaging tips on how to keep your parts safe.
Get sources for packaging specs.
Steps you need to take before shipping parts to SilcoTek for coating service.
1. Tell us about your part and process
The more we know about the construction, materials and processing of your part the better the results. Our process applies a robust inert silicon coating but the process does have material limitations and is very sensitive to contamination. So if you can tell us what the part is made of and any chemical or grease exposure; we'll have a better idea of options for surface preparation and processing that will quickly get your part coated and back to you.
2. Tell us about your expectations
Our chemical vapor deposition (CVD) process bonds a thin layer of silicon to the part surface. The silicon coating appearance can range from a single uniform color to a multicolor rainbow appearance, depending on the deposition thickness. If you have an appearance or performance specifications you'll want to forward it to us during the quote process. That will help assure you get the inertness, anti-fouling, or corrosion resistance you want.
3. Prep the part
SilcoTek® technicians do their best to inspect and prepare parts before processing, but you know your part better than anyone. To assure speedy processing of your order, here are some details to keep in mind:
Disassemble parts completely. That screw left in an assembly will gall during thermal processing and ruin the part. Do yourself a favor and thoroughly remove all subcomponents.

Forgot that seal? You could damage the part finish during processing. Hidden o-rings can outgas and contaminate process vessels. Causing delays in processing.

Hold onto stuff you don't want us to coat. No sense shipping subassemblies, nuts or seals that you don't want coated. Why pay the shipping and add handling steps to the process?
4. Attach the sales order number to your order.
After completing the quote request, you'll get a reply from our team within 24 hours. Your quote will include shipping instructions and sales order number. Be sure to include the SO number with your order. That will assure your part gets the correct coating and is handled per work instructions specific to your part.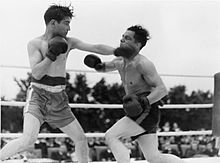 5. Become a better boxer
We're not talking about working on your jab; just improving how the part is packaged. Here are a few tips to assure your part arrives safely:
Be sure the box will hold the part. Add the length, width, and depth in inches. If the total is 75 inches or less the box should hold 30 lbs or less. Here's a guide from UPS for other box/weight sizes.
Double box for heavy loads or for added safety for valued parts. Double boxing will double the load capacity.
Cushion the blow, wrap each part with 2 to 3 inches of foam or other padding.
Consider the environment. Use environmentally friendly packaging products.
Prevent parts from moving in the box. We've seen cylinders blow through padding and boxes because of excessive movement within the box. Don't pack a solid chunk of metal, like a sample cylinder, in a box filled with packaging peanuts. The cylinder will shift and can blow through the box if dropped.
Better tape helps. Use 2 inch 60 lb water activated tape to seal boxes.
Use crates for large heavy parts. Don't forget to secure and cushion the parts even in crates. Parts should be secured to a degree that if the crate is dropped, the parts won't shift in the crate.
Don't use fragile stickers. There's evidence that to a shipper a fragile sticker is like a red flag to a bull. Charge!
A few simple steps, good communication and prudent packaging will assure speedy processing and superior quality. That may not improve your jab, but it sure will help you knock out the competition! Want the inside story about what happens to your package during shipping? Read this expose and weep.
Have a question about our coatings? Go to our FAQ page to learn about CVD coatings or contact our Technical Service Team.
Want to streamline the order process even further? You could buy coated products directly from the manufacturer. Go to our Buy Coated Products page to select a coating partner.