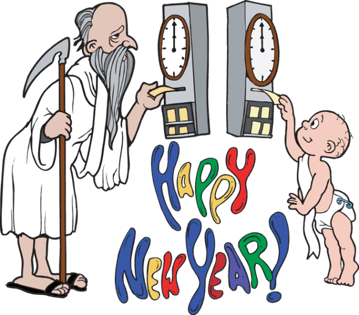 Welcome to 2020! Where did the decade go? Well for SilcoTek it was a decade of impressive growth and improvement. We review our progress and look forward to 2020.
Have a Happy New Year! SilcoTek's Year in Review 2020
First let's take a look at how far we've come during the past decade. At the start of 2010 we had just finished our first year as a new company. We were renting space from Restek® and had a dedicated staff of about 15 employees. Here's a photo of the team just after we formed SilcoTek®.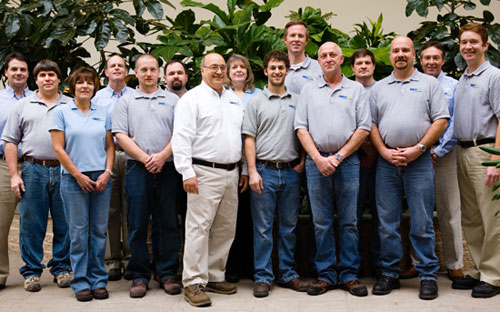 We're now a company of over 60 employees and just completed a major plant expansion. Our facility has grown from about 10,000 square feet (when we formed SilcoTek in 2009) to over 66,000 square feet today. Customers continue to be fans and grow along with us! Let's take a look back on 2019 and forward to 2020 and another decade of stellar growth!
The SilcoTek team circa 2015

Improving Service

2019 was a year of evolution and refinement. Our Customer Service and Sales teams worked to improve systems and procedures. All with the goal of making it easier for the customer to select and use our coatings. In 2019 we continued to improve and evolve our newly installed ERP system. Our IT team installed apps and systems to allow us to better monitor order status and to better respond to customer inquiries. Customers will notice a dramatic improvement in order status response and, in the future, we'll be adding apps that will further improve the buying and ordering experience.
Customer Facing
We refocused and added to our sales and customer facing staff. This improved customer reach and continued our effort to make our coatings more available world wide. Looking forward to 2020, we'll continue to expand customer reach and service by reducing customer purchase friction and offering easy to use and understand educational materials and webinars. We'll also be traveling internationally and domestically to seminars, meetings, and trade shows to teach and listen to our customers. Want to meet with us? Contact our Sales Team or visit our booth at an event near you.
Refining the Process
Our Engineering and R&D team continued to expand and fine tune the process capability of the plant. They brought on new capacity through innovation and improved process and tooling design. It's easy to throw out a line about process improvement but it's no easy task. Engineering and R&D put in hundreds of hours a year studying the process and implementing controlled experiments. They run statistical models to quantitatively assess results and make continual process improvements. The team then reviews the results and discusses each modification at the highest levels. That takes discipline and a deep understanding of process control. Looking forward to 2020 the team will continue to improve the process. A high quality process is always evolving. Curious about how we coat your parts? Watch our Coating Process Video.
New Building

SilcoTek® spent much of 2018 in the planning and development stages of a major expansion to our building. In 2019 our efforts came to fruition with the completion of a 29,000 square foot state-of-the-art addition to our facility. Thanks to our customers we've been able to expand our process. Our building, after just 5 years, had reached the limit of capacity and late this year we moved into our new addition. It's nice to stretch out a bit! Read about our new building in a recent blog post.
New Website
As for this blog and website, we'll continue to offer great new and interesting content. In order to make finding and reading our content easier, we completed and released a new version of our website. The site features convenient navigation and easy to read web pages. We hope the smart look and features of the new site will add to the customer buying experience. In 2020 we'll be adding new features that will make it easier to select and buy our coatings.
Have a question about our coatings? Drop us a line and we'll be happy to chat! You can also visit us at a trade show event near you! And as always you can ask the experts on LinkedIn.
Here's to a productive and profitable 2020. Wishing you and your family a Happy New Year from your friends at SilcoTek!