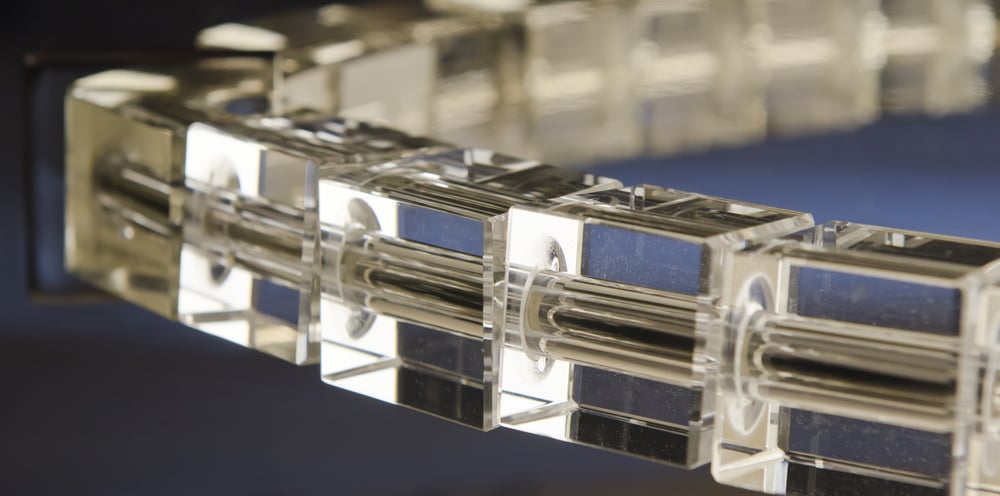 Fixtures are used to hold things in place, like a light fixture holds a light bulb. So why are fixtures needed for CVD coating? The fix is in, we discuss why keeping a part safe and sound is key to a good CVD coating.
In our previous blog post we discussed why SilcoTek® CVD coatings are applied at our facility and not onsite. Spoiler alert we coat at our facility because of the need to control the chemical reaction that occurs when applying a silicon coating and to be sure you're getting the highest coating performance and quality. One of the keys to coating quality and performance is proper fixturing of your part during processing. Let's discuss how and why fixtures are important.
In this blog post you will learn:
How fixtures improve CVD coating quality.
The importance of component support systems throughout the coating process.
Factors to consider when designing a CVD fixture.
Why are Fixtures Needed for CVD Coating?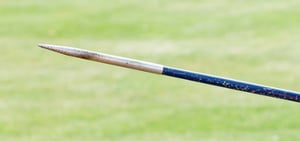 Making something to hold something else has been around as long as people have walked the planet. Think of early tools and spears. A stick was nothing but a fixture to hold the tool or the deadly end of a spear tip. From that beginning people have been working on novel ways to hold things in order to make life or products better. That's exactly what SilcoTek does with their fixtures. We use them to improve our CVD process and the performance of your products. In fact we have an Engineering team dedicated to the design and development of processes, and specifically fixtures, to be used in our process.
To learn more about our CVD coating process go to our process technology page.
Where are fixtures used at SilcoTek?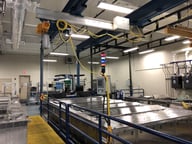 That all depends on the customer part, quantity of the parts and frequency of use. For a customer shipping parts regularly to us for coating we may agree to a shipping container that holds the part or parts safely in place during transportation. We may develop a fixture to hold the parts during our surface preparation process and we may design a fixture that protects and supports our part in the coating reactor. Unfortunately there's no "one size fits all approach" to fixture design just like there's not only one type of light fixture.
We design and use part holding systems to benefit overall part quality. Benefits include:
Preventing part damage
Assuring a consistent coating throughout the part
Improve the quality of surface preparation
Prevent damage during shipping or transportation
Improve coating efficiency
Have a question about our coating service and how our CVD technology performs in your application?
How are fixtures designed?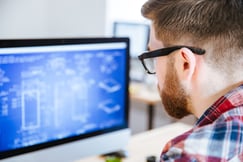 A typical design process will start with a discussion about your part's design. We'll want to know if there are areas of the part that are particularly sensitive to damage or areas that lend themselves to connection to a fixture. Our design team may ask for a part drawing (confidentiality and non disclosure agreements may be exchanged) or a sample to allow us to design for the best fit. From there we'll design and manufacture the fixture. If we have an existing fixture that will meet the design requirements we'll use whenever we can in order to save the customer money.
Support systems for customer parts are designed to meet many criteria including:
Part quantity
Size of part
Allowable support areas on part
Sensitive areas to damage or high polish areas of part
Coating conditions
Cleaning conditions
Shipping requirements
Other factors that impact fixture design include the reactor size, type coating, and surface preparation needs. Factoring in all those needs and design criteria can result in a pretty complex part support system. That's why our engineers use the latest 3D design software to design and model fixture performance before we build it.
Cost?
The price of a fixture can range from $0 to $?. The cost depends on the customer requirements. Generally speaking it will cost more to design an elaborate fixture for lots of big widgets that are sensitive to damage or have tight design requirements.
Our design team will provide an estimate prior to starting work on the design and construction. Most customers don't require a special fixture, often we're able to utilize an existing design that fits the customer's part. Usually the fixturing process is invisible to the customer. Unless the customer is interested in discussing the details of the process, we often match an existing fixture to the part and process the order without having to burden the customer with design details or added fixture cost. You're welcome!
What do CVD fixtures look like?
Because we design fixtures to fit customer parts and optimize our CVD process, designs are proprietary. So unfortunately I can't show you one of our fixtures but I can tell you that some support systems look more like a transformer than a simple cup holder!
Do fixtures damage my part?
They're not designed to damage parts but customers may detect a slight change in the coating thickness where the part was supported. We strive to minimize the impact of a fixture on a part but as long as we continue to coat parts on Earth and not on the space station, we'll have to contend with gravity and support a part somehow. So a fixture will need to touch a part in some way which may leave a slight mark or coating color variation at the part contact area.
Do all my parts get fixtured?
Yes! Why do you think I'm talking about this? All parts are held in place in some way during processing. The design of the holding system depends on your needs and part design. Not all CVD coaters are as dedicated to good fixture design, so if you're evaluating a CVD coating provider ask them about how they coat parts and whether they have fixture designs for specific parts and are willing to build a fixture for your parts.
---
Have a question about a specification or application?
Ask the experts.

Our Technical Service Team is here to help you select the best coating for your application.
Our team can:
Recommend the best coating test parameters and methods for your application
Offer the

latest coating test data

that best fits your application
Team up with your R&D staff to perform evaluation testing
Want more in-depth information about our coatings and learn how they improve the performance of products and processes in challenging applications?