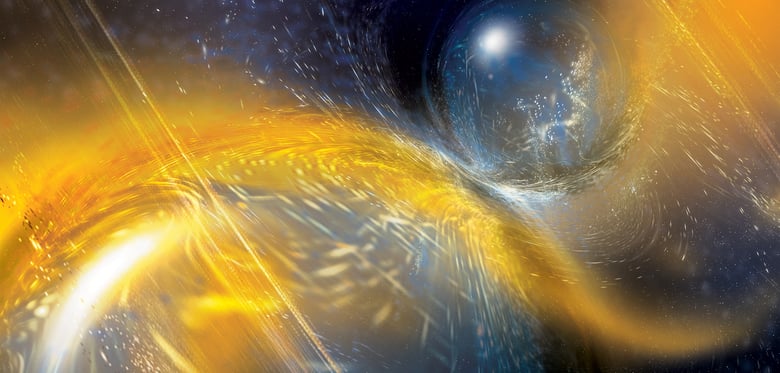 SilcoTek will be hosting Nobel Prize winner Dr. Rai Weiss. He'll be touring our facility and will be giving presentation. Want to be in the room when Dr. Weiss speaks? Now's your chance!
Learn How Coatings Improve Instrumentation From a Nobel Prize Winner
Late note: Dr. Weiss will be speaking at SilcoTek unfortunately the March 12th date is being rescheduled for later in the year. We'll provide an updated schedule when available. But please read on and learn more about Dr. Weiss and LIGO.
SilcoTek®, a global coatings company based in Bellefonte, PA, will host Dr. Rai Weiss, a winner of the Nobel Prize in Physics, at their headquarters on March 12th. Weiss won the prestigious award in 2017 for his achievements related to detecting gravitational waves.
Why is a Nobel Prize winner coming to SilcoTek?
Weiss intends to utilize SilcoTek's innovative coating technology to improve the efficiency and feasibility of the Laser Interferometer Gravitational-Wave Observatory (LIGO). According to the LIGO website, the project was designed "to open the field of gravitational-wave astrophysics through the direct detection of gravitational waves predicted by Einstein's General Theory of Relativity."
Interested in watching the presentation? Go to our live stream page on Thursday March 12th. The presentation starts at 12:30 PM.
Dr. David Smith, research and development manager at SilcoTek, said "We are honored to partner with Dr. Weiss on this landmark project and are proud of this recognition of our game-changing coating technology. We're even more proud that major initiatives like LIGO may evolve thanks to innovation that's happening right here in Centre County."
SilcoTek will play host to key industry and academic contacts throughout the region for Weiss' visit on March 12th. Dr. Weiss will be giving a presentation at SilcoTek's facility about how the company's coating technology could play a key role in further advancement of LIGO.


What is LIGO?

LIGO is a project dedicated to unlocking the secrets of astrophysics by studying the detection and interaction of gravitational waves. Here's what the Caltech LIGO Lab says about the project:
"The Laser Interferometer Gravitational-Wave Observatory (LIGO) was designed to open the field of gravitational-wave astrophysics through the direct detection of gravitational waves predicted by Einstein's General Theory of Relativity. LIGO's multi-kilometer-scale gravitational wave detectors use laser interferometry to measure the minute ripples in space-time caused by passing gravitational waves from cataclysmic cosmic events such as colliding neutron stars or black holes, or by supernovae. LIGO consists of two widely-separated interferometers within the United States—one in Hanford, Washington and the other in Livingston, Louisiana—operated in unison to detect gravitational waves."
Why is Dr. Weiss Visiting SilcoTek?
SilcoTek coatings are known for improving the performance of materials. Our inert coatings enhance analytical instrumentation detection limits as well as improve the corrosion resistance, vacuum performance, moisture repelling properties and non stick capabilities of stainless steel, glass, ceramics and other surfaces. Are silicon CVD coatings durable? Our coatings enhance performance without costly component redesign or material changes and perform well in challenging environments found in research. Dr. Weiss is interested in enhancing the material performance of components used at LIGO.
See more applications ranging from research to space exploration and learn how SilcoTek® can improve the performance of your process or products.
Moreover, Dr Weiss is visiting SilcoTek because our Scientists and Engineers offer unique insights into how coatings and surfaces interact with flow path substances. Our team is dedicated to solving difficult material challenges and improving the performance of our customer's products and processes.
We're excited to be hosting such a distinguished speaker and look forward to the learning experience and sharing perspectives on surface science.
Need help solving your difficult material problems? Contact our Technical Service Team or find us on LinkedIn.

*Image: Courtesy Caltech/MIT/LIGO Laboratory