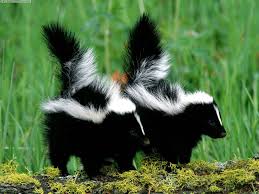 Sometimes your nose knows better. When you were in the field you were sure you smelled the gas odorant, but now when the sample hits the GC SCD detector, nothing... Did I really smell the mercaptan or was it just my imagination? Or is the sample transfer system stealing the mercaptan? If you're wondering if the sample cylinder, transfer tubing fittings or GC components are potentially adsorbing mercaptans, a study by OLFASCAN nv* could support your notion. The study recently compared various sample pathway materials (stainless steel, Teflon and SilcoNert® 2000 (Siltek®)) for inertness to mercaptan adsorption.
The study concludes:
Uncoated stainless steel promotes formation of disulfides

Use SilcoNert coated stainless steel, Teflon, or deactivated SS

Using inert coatings allow detection limit to approach mercaptan odor threshold
In fact ultra inert SilcoNert coating prevents adsorption of mercaptans, assuring sample stability for up to 14 days.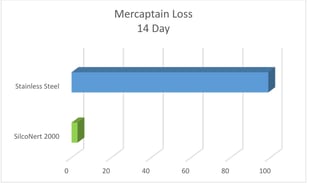 Building your natural gas odorant sampling system around inert surfaces makes sense. Now it's easier to assure a reliable sampling system. You can buy coated sampling components from some of the world's best manufacturers and suppliers of sampling and GC systems. You can find a listing of suppliers of inert coated products on our website.