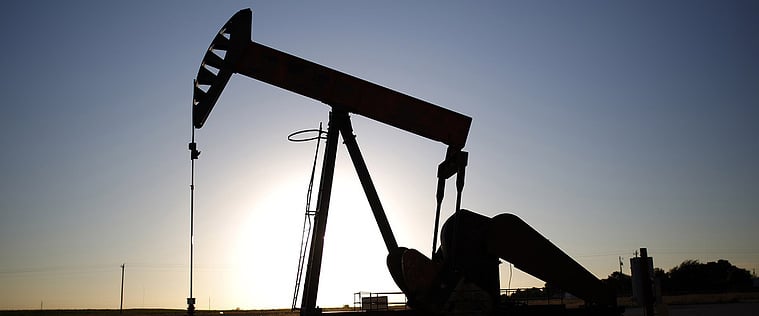 Have questions about how to buy coatings and send parts like downhole tools to a custom coating vendor? Let's shed some light on the subject.
In our last blog post, we discussed how to select and evaluate CVD coatings. We then went on to highlight some of the manufacturing capabilities at SilcoTek®. This week we'll discuss how CVD coatinigs are priced, how to get a quote for custom coating service and finally we'll touch on shipping logistics relating to shipping parts to a coating supplier. Helpful tips? Yes! Boring? Maybe, but like a good documentary, our discussion will drag you in. Much like that 1.5 hour documentary on French gardens I watched last week. I don't even have a garden!
In this blog post you will learn:
How CVD coatings are priced.
How to order CVD coating service.
Factors to consider when ordering and shipping parts for CVD coating service.
Getting a quote
If you're into easy we're with you! That's why we offer lots of ways to order our coating service. First you can call us, yes it's old school but we assure you that you'll talk to a real person and pronto! Who wouldn't like that!
You can also email us at silcod@silcotek.com and one of our customer service folks will be happy to provide a quote.
Lots of customers prefer to go on line to quote. We get it, sometimes it's not convenient to call or email us. So we also have a super convenient quote request page that's easy to fill out.
No matter which way you go, we offer the same great service. You'll get a coating quote in 24 hours.

CVD coating information, factors to consider when ordering coatings
CVD coaters need to know some information before treating your part.
First we'll need to know how big your part is. Preferably a drawing (especially if the part is a custom or complex piece).
We'll need to know what coating you want. (see previous blog post on selecting a coating)
Of course we'll need to know some particulars about you. Your company, address, etc.
Then we'll want to know some details about the part and proposed use.

Where do you need the coating?
What chemicals will the coating be exposed to?
Can we fixture the part? At what locations?
Any areas particularly sensitive to damage?
Any blind holes or intricate passages?
What's the part made of?
Can the part be exposed to heat? Up to 400C?

And finally we'll need to know how many parts you want to coat.
It sounds like a lot of information, if you're not sure about some of the particulars, no worries. Just let us know you're not sure and we'll figure things out on our end. We do ask customers to disassemble parts before shipping. That way you and SilcoTek are sure we're coating the part properly. Want to learn about the in's and out's of our coating process? Read our e-book.
CVD Coating Service Pricing
The reason we ask about part size and quantity is because we price mostly on those criteria. A big part will cost more than a small fitting for example. The per piece price for a a higher volume order will be much less than a one-off single piece order. Because price varies with part size, it's hard to give a definitive price off the cuff as it were. But we can give you some examples of the price and value our coatings offer. In these examples the estimated price is for a single part. There are substantial discounts for higher volume orders. We also can offer alternative pricing to help with supply chain management and overall coating value, like batch pricing or kanban support. Basically, call us and we'll work with you however we can.
Here are some examples of part pricing. These are just examples, prices will vary depending on the factors noted above. In our examples, we compare the cost of a coated stainless steel component with a similar product made from stainless steel and a superalloy. Generally our coated part costs more than an uncoated stainless part, but much less than the superalloy.
Shipping logistics and supply chain management support
CVD coatings are not sprayed on. They require reactors and sophisticated process monitoring to assure a quality coating. That's why we ask customers to ship their parts to us. We know that's a pain and can lead to supply chain problems. That's why we try our best to coat parts and ship them back to you as soon as possible. (within 10 working days or less). We also know shipping can be a problem. That's why we offer simplified shipping guidelines to assist folks when sending parts to us. We also have a dedicated international logistics representative to help with overseas shipping and customs. You can also place and coordinate orders through one of our local sales representatives.
In our next blog post we'll talk about what it's like to "live" with SilcoTek coatings. In the meantime if you have a question, go to our CVD Coating Frequently Asked Questions page or ask the experts!