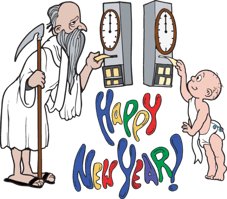 2021 was kind of a meh year. But we've got plenty of things to brag about! Read about our achievements in our year in review.
What a Year! Our 2021 Year in Review
2021 was a bit of a broken record for many of us. We hoped and thought COVID was finally behind us but unfortunately nobody told COVID that. Thankfully everyone at SilcoTek is well and we continue to move forward through an economy that had it's ups and downs this year. Team SilcoTek® did manage to get lots of things done and finish with a great year overall. Here are some team highlights for 2021.
SilcoTek honored as one of Pennsylvania's Best Places to Work, Again!
SilcoTek ranked 10th out of 49 small companies who were selected as a "Best Place to Work" in Pennsylvania in 2021. This marks the 4th year in a row that SilcoTek has achieved this honor. I guess we're doing something right!

Continued Growth
SilcoTek continued our trend of growth into new markets. We welcomed many new customers and applications to our coating family.
We also continued our focus on expanding sales to new applications within existing customer's products or new applications. We'll be continuing our efforts in 2022.
The basis of our growth is exceptional products and customer satisfaction, we continue to create fans of our products and service.
New, Refined and Improved Processes
In 2020, the R&D team rolled up their sleeves and refined our

SilcoNert® 2000 process

and applied our work to improving aluminum. The refined process is called SP-12, and the refinements have paid off in improved appearance and performance when coating aluminum. Well in 2021, R&D came up with all sorts of ideas. They took the concepts applied to the SP-12 process and created improvements or new methods that apply to just about every coating we offer! It's the classic idea of one idea changing how a company looks at making products! We're rolling out and will continue to roll out improved and new products in 2022. Want to keep up with the latest developments in coating technology? Click the box below to subscribe to our informative email and blog.
We continued to refine our process to achieve more consistent processing of coatings. Our Engineering and R&D Teams continue to improve our processes and process controls. Making this year the best year for quality consistency in the history of the company.
Our R&D, Engineering, and Manufacturing Teams continued development of new coatings and building the process capability for expanded production of new coatings.
The Engineering team will release a new processing ovens next year that will improve our coating capabilities and expand our capability for coating long tubes up to 20 feet long!
Outbound Marketing
We attended a few trade shows this year, but continued to connect with customers virtually through webinars and group meetings on line.
SilcoTek was honored to host Nobel Prize Laureate Dr. Rai Weiss and a team from MIT. Dr. Weiss presented a fascinating talk on LIGO, gravitational waves, and how SilcoTek can contribute to future projects.
Interest in our coatings continues to grow and our established customers continued to request educational pieces or to participate in their team meetings to discuss coatings and coating opportunities.
Traditional outbound marketing continued to play a significant role in connecting with our customers, as well as reaching out

through LinkedIn

and other social platforms.
We presented several webinars this year as well as many new Technical Insights and 're planning of offering E-books. You can check out our interesting catalog of informative and compelling content by going to our Learning Center.
Inbound Marketing
We continued to expand website content and relevance. Our technical blog posts continued to inform our readers.
SilcoTek continued to engage with our customers through a new website chat feature. It's a quick, easy and secure way to discuss your application with a qualified coating expert.
For those who wish to select a coating online, we added a new

automated coating selector tool

to our site. It's an easy way to find out which coating is best for your application.
The Marketing team is also made it easier for readers to access our content by taking down form gates to Technical Insights, Whitepapers and other technical literature. You'll still need to fill out a form to register for a webinar (because we'll send you the video and any materials you request) and we'll ask you to fill out a form to view a latest e-book or other large piece, but that's about it!

Manufacturing Refinement
Our manufacturing team continued to produce great coatings even during COVID restrictions. Our facility is a critical operation that contributes to analytical testing quality in biopharma and other fields. This distinction allowed our facility to stay open during peak restriction periods. Being a qualified critical operation has its benefits, our customers can place and receive orders reliably and keep their supply chain open and operational.
Despite the pandemic, our operations were able to continue to improve, streamline, and expand our manufacturing processes. Our Engineering team continued to utilize statistical techniques to improve process performance and build higher quality into our coatings.
SilcoTek® is always working on expanding process capabilities, tooling quality, and part form factor requirements. For 2022 the Manufacturing and Engineering Team will expand coating manufacturing capabilities further.
Our IT, Customer Service, and Manufacturing team invested a lot of effort into incorporating the latest revision ERP updates into our operations. This will enable our systems to grow and provide better customer service in the coming years.
Certifications and Patents
SilcoTek applied for and also received several new patents relating to coatings, manufacturing, and for many new applications in analytical, semiconductor, and many other markets.
SilcoTek continues to show superlative team spirit by coming together and continuing to provide outstanding product quality and service to our customers. Our Best Company ranking also shows our commitment to the organization and our customers.
The SilcoTek Team wishes everyone a happy, healthy, and profitable New Year! To get the latest in coating technology updates, subscribe to our emails, newsletter, and blog. Or follow us on LinkedIn.