Coiled/Rolled Tubing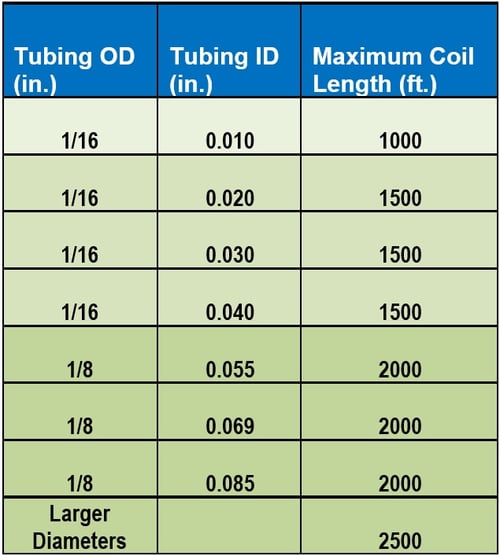 Maximum coil OD for tubing > 1/16" OD: 36"

Maximum coil OD for tubing 1/16" OD or smaller: 18"

Must be shipped on a metal spool or bound with metal wire. No spools made of wood, plastic, or other flammable materials.
---
Straight Tubing Sticks

---
Dursan Tubing Limitations
---
Material compatibility
Go to our material compatibility chart to learn about materials that can be coated.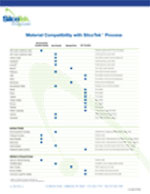 ---
Have more questions? Go to our Frequently Asked Questions page to learn more about our coatings and capabilities.