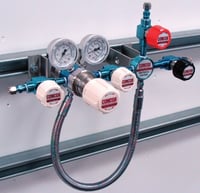 Troubleshooting ionic contamination in semiconductor fabs often involve a trial and error process. Unfortunately the pressure of declining yields and production quotas can cloud an already tedious troubleshooting process. That's why it pays to avoid the whole crisis situation whenever possible. Investing in system designs that incorporate surface purity and resistance to diffusion of metal ions can help avoid unnecessary yield failures and have a big yield pay off.
Process equipment is responsible for 25% of contamination related yield failures. Gas delivery systems, material handling components, and manufacturing process flow paths all contribute to contamination. One way to avoid potential cross contamination is to line systems with a high purity corrosion resistant silicon barrier coating.
Prevent Corrosion With High Purity Coatings
SilcoTek® barrier coatings like Dursan® and Dursox® prevent corrosive attack and ion leaching from stainless steel and alloy surfaces; improving overall system purity and corrosion resistance.
After exposure to concentrated HCl for 24 hours, the Dursan coated coupon demonstrates superalloy level corrosion resistance, with very low metal loss. Looking at the acid tells another story. After exposure, even super duplex steel contaminates the acid; turning the hydrochloric acid green. Major ion contamination!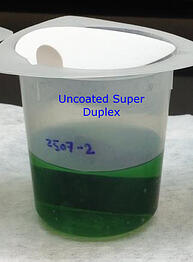 The Dursan® container remains clear after exposure. No ion contamination!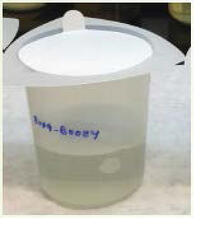 If you want to learn more about how our coatings can improve semiconductor yields, watch our webinar.