The High Purity, Low Outgassing Coating For UHV And Semiconductor Applications
U.S. Patent 7,070,833
About SilcoGuard®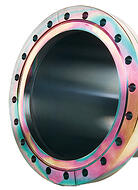 SilcoGuard® is a high purity silicon barrier coating designed to minimize vacuum system outgassing and contamination in ultra high vacuum chambers and semiconductor process flow paths. SilcoGuard is bonded to stainless steel, alloy, glass, and ceramic surfaces by SilcoTek's patented chemical vapor deposition process. The SilcoGuard high purity moisture repelling surface acts as a barrier, isolating any impurities trapped on or in the surface while minimizing outgassing and process contamination.
Applications
SilcoGuard is the ideal low outgassing coating whenever rapid pumpdown and a contaminant free surface is needed . From semiconductor processing to research, SilcoGuard improves the performance of a wide range of UHV related systems.
Click the icon below to view application:
| | | |
| --- | --- | --- |
| Semiconductor | Research/Analytical | Vacuum Processing |
UHV Coating Benefits
Applying SilcoGuard 1000 to the internal surfaces of vacuum systems can dramatically reduce outgassing rates and improve productivity of process chambers. The SilcoGuard 1000 layer is rugged and durable enough to stand up to the sealing requirements needed to attain a UHV environment. The knife-edge of a SilcoGuard 1000-treated Conflat® seals metal gasket surfaces and remains leak free even after multiple cycles.




Significantly reduce pump down time


Reduce moisture contamination

Eliminate potential ion contamination

Reduce outgassing

Reduce Background Contamination





Watch Our Video
---
Achieve Maximum Performance
Our high purity coating maximizes the performance of UHV systems. Comparative studies show SilcoGuard reduces pump down time by up to 3X or more. The result? Coated UHV surfaces improve system productivity while preventing contamination from stainless steel flow paths. SilcoGuard treated vacuum chamber surfaces achieve a lower base pressure significantly faster than uncoated surfaces; saving time, improving productivity and reducing process cost.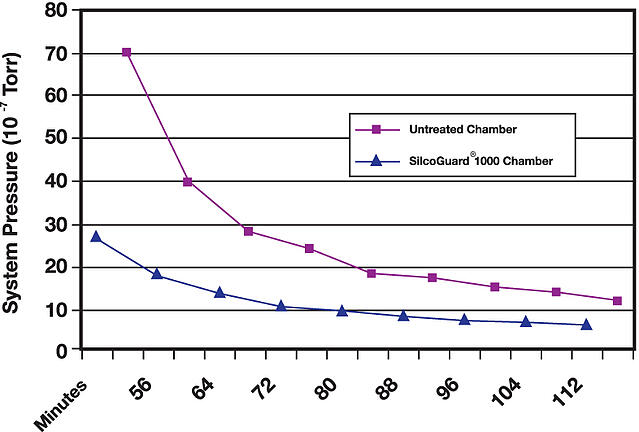 ---
SilcoGuard® Repels Moisture
SilcoGuard significantly improves moisture management in semiconductor, analytical and UHV systems. Moisture dry down curves show water saturated surfaces coated with SilcoGuard will dry 3x faster and achieve complete removal of moisture in a fraction of the time compared to stainless steel. (Data credit: Harris, Phil: Haritec; O'Brien Analytical; Test Report: "Relative Response Time Of TrueTube When Measuring Moisture Content In A Sampling Stream")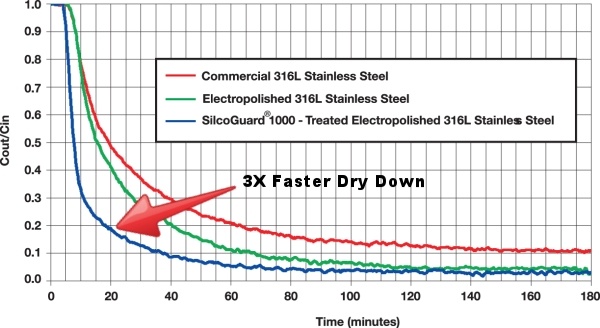 ---
Learn more about SilcoTek® Coatings