Next Generation Coating Solutions for the Semiconductor Industry
CVD coatings for improving yield and cutting downtime:

• Dursox™: corrosion and erosion resistant silicon oxide
• Silcolloy®: high-purity amorphous silicon

Silicon Oxide Dursox™ Coating fights Corrosion and Improves Semiconductor Device Manufacturing Yields
Etch: –Dursox high purity coating eliminates ion contamination in corrosive etch gas streams


Atomic Layer Deposition (ALD): –Dursox enhances purity by coating of all chambers and equipment. Reduces carryover and corrosion


Epitaxy: –Dursox significantly reduces contamination and maintenance caused by corrosion


Ozone: –Stabilize flow path to assure ozone purity


Gas Transfer – Prevent ion contamination, assure high purity gases



Chemical-Mechanical Planarization (CMP): Increase lubricity, prevent sticking and cut downtime

Semiconductor manufacturing processes utilize highly corrosive gases that damage process equipment and threaten high purity that is demanded by the industry. While it's important to protect this equipment from these harmful effects, very few options are both pure and strong enough to offer a comprehensive solution.
Dursox™­ offers significant resistance to corrosives common to semiconductor manufacturing.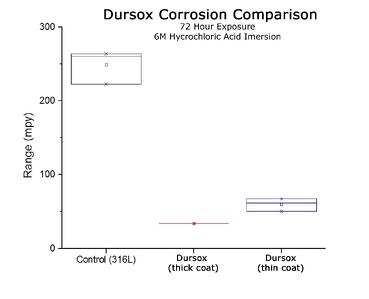 Coat the entire pathway for optimum corrosion protection and purity.
Valves
Regulators
Mass flow controllers
Tubing
Fittings
Custom weldments and components
Showerheads
Silcolloy: oxidation and corrosion resistance
SilcoTek's patented chemical vapor deposition (CVD) silicon coatings bond to the base substrate producing a high purity, corrosion resistant, and flexible surface. Silcolloy® is ideal for semiconductor and PV applications:
High purity amorphous silicon eliminates base metal contamination

SilcoTek's CVD process coats intricate surfaces and can penetrate the smallest holes

Coatings deform with tubing or process surfaces allowing radius bends and leak free seals.


Many 316L gas delivery systems exposed to corrosive environments are replaced within 5 years of installation. Silcolloy extends the life of stainless steel manufacturing components by preventing corrosion from hydrogren bromine and other harsh process gases.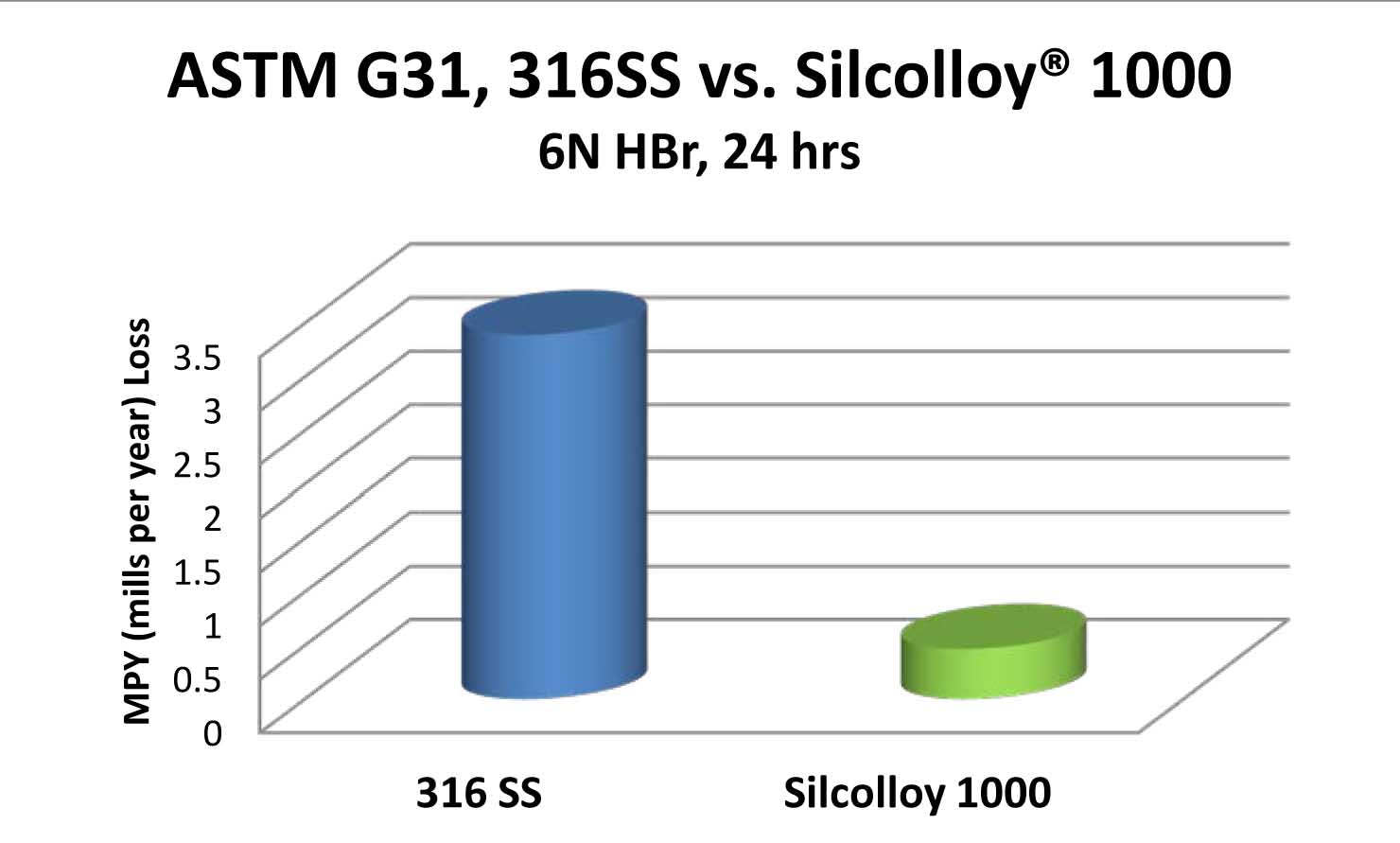 Silcolloy improves HBr corrosion resistance by 7x or more
Immersion of Silcolloy (silicon) coated 316 stainless steel coupons in 6N hydrochloric acid shows significant improvement in corrosion resistance compared to uncoated 316 stainless steel. Significant corrosion protection, high purity, and reduced costs make Silcolloy a common choice for semiconductor manufacturers.
Why SilcoTek®?
SilcoTek helps semiconductor manufacturers meet cost and productivity requirements by improving the surface performance of stainless steel:
• Eliminate process variables caused by corrosion
• Save money via reduced downtime and maintenance
• Enhance yield and throughput
Our process is easy: send an email to SilcoD@SilcoTek.com or click here with details of the components that require treatment. We will evaluate your information and work closely with you to find the ideal solution. Then, simply send us your parts and we will return them cleaned, coated and ready to perform at a higher standard.