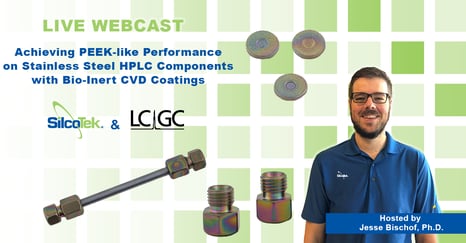 Achieving PEEK-like Performance on Stainless Steel HPLC Components with Bio-Inert CVD Coatings
In this webinar, you will learn:
When and why an inert flow path is critical in HPLC applications.
How a bio-inert surface coating on stainless steel can enable more reliable and consistent results.
How the performance of Dursan-coated stainless-steel compares to PEEK and other surface options in HPLC systems.