CVD Coating Services for Semiconductor Fabrication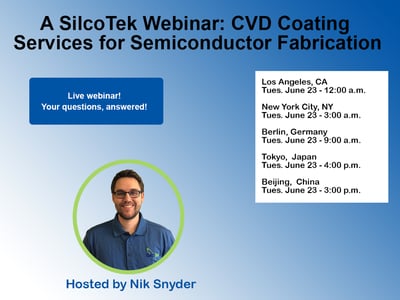 In this webinar, you will learn:
How and why SilcoTek used the CVD process to coat customers' parts.
The composition and performance of our most popular coatings in the Semiconductor industry.
Why the largest semiconductor fabrication companies in the world choose SilcoTek as their supplier.