Dursox® is a non reactive high temperature corrosion resistant coating
Dursox® is a high purity silicon oxide layer that contains no metals, assuring no leaching of metal ions into process streams. X-ray photoelectron spectroscop (XPS) data (below) show our CVD coating contains only silicon, oxygen and carbon, making it the ideal barrier coating for semiconductor manufacturing applications or wherever high purity corrosion resistance is needed.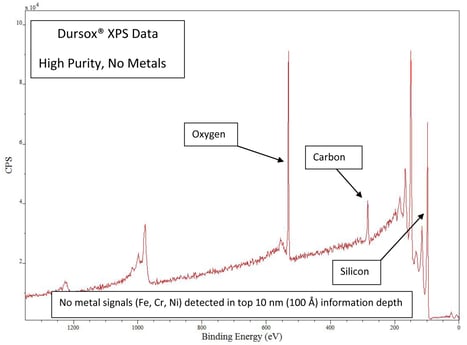 Not sure if Dursox is right for your application? Go to our Coating Comparison Guide or contact our Technical Service Team.