Improve Quality, Corrosion Resistance, and Fouling Resistance
Metal filter corrosion and fouling can increase maintenance, reduce efficiency and contaminate product flow paths. Additionally metal fritted filters commonly used in analytical and lab applications adsorb reactive flow path samples, causing test failures and inconsistent test results. SilcoTek® high temperature CVD coatings, like Dursan® and SilcoNert®, prevent the interaction of process fluids and test analytes with the metal filter surface, reducing fouling, corrosion, contamination, and sample adsorption.
Will the coating block or obstruct the filter? No, our coating won't plug filter media because our precision CVD deposition process distributes the coating without blinding of the filter surface or significantly impacting filter efficiency. A cross section of a precision coated filter (below) shows coating throughout the filter without blocking the pores.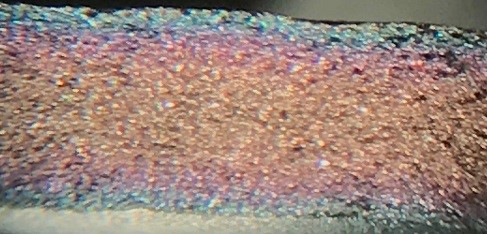 Want to learn more about how we coat metal filters and sintered metal frits? Read our Technical Insight.