Medical Device and Diagnostic Applications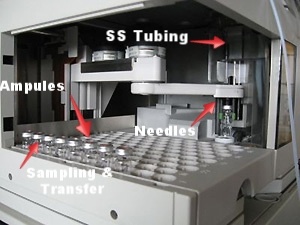 Benefit

Reduce Carryover & Contamination

Prevent Sample Loss & Corrosion

Improve Inertness & Purity

Improve Corrosion Resistance
SilcoTek Coating Applications
Needles
Injector needles can be a major source of non specific protein binding and cross contamination of samples. Trace proteins and other sticky compounds can remain after washing with bleach or other cleaning agents. Non-stick Dursan coated needles significantly reduce carryover, preventing false positive test errors. QCM-D analysis of coated and uncoated stainless steel surfaces show significant increase in protein mass on the stainless steel surface. The Dursan coated surface does not retain proteins, showing no increase in mass after washing with a non-ionic surfactant.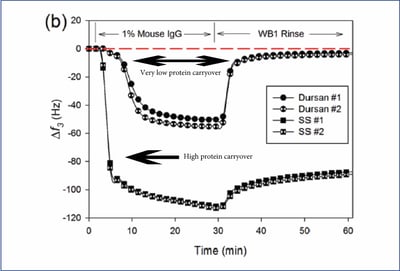 ---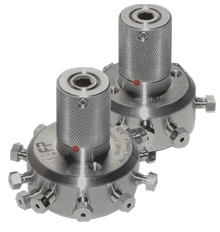 Sampling And Transfer
Corrosion can be a major source of contamination in sampling and transfer systems. Trace moisture or aggressive cleaning agents can cause surface pitting which can retain or react with critical test compounds. Prevent surface contamination and medical device corrosion by coating critical flowpath surfaces with Dursan®. Dursan is a medical device coating that improves corrosion resistance to broad spectrum microbials like bleach by orders of magnitude compared with uncoated stainless steel.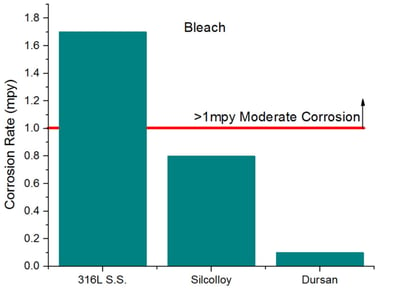 See for yourself! Watch our corrosion video.
---

Ampules
Reactive stainless steel, glass, and quartz surfaces can adsorb active compounds during sample transfer. Bio-inert Dursan does not react with proteins or other sample compounds, preventing test errors, carryover or contamination of test flowpaths.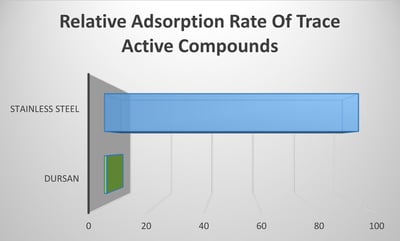 Watch our video to see how SilcoNert® performs in the lab.
---

Stainless Steel Components
Stainless steel components can retain moisture, causing sample adsorption and corrosion. Hydrophobic SilcoTek® coatings repel moisture, preventing sample contamination and test failures.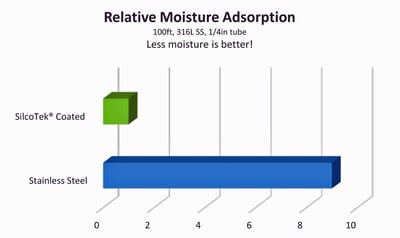 ---
Coat The Entire Flowpath
Coating critical flow paths prevent contamination and corrosion of bio-sensitive surfaces. SilcoTek coatings can be applied to glass, ceramic, quartz, stainless steel and steel alloy surfaces, protecting flow paths and preventing test errors. Flow path components include:
Needles

Tubing

Ampules

Valves & Fittings

Sampling systems

Separators/Filters

Probes
---

Learning Center
Learn more from industry leaders about how SilcoTek® coatings solve material problems and improve performance.