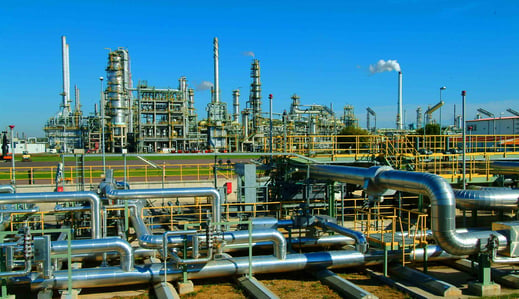 A November 2016 article in Hydrocarbon Processing by Jeffrey A. Zurlo, GE Water & Process Technologies, highlighted 3 of the top challenges facing refineries today. The article pointed to 3 critical areas:
Increasing crude and feedstock variability

Tightening environmental and product quality regulations

Maintaining equipment reliability
It's interesting to point out that SilcoTek coatings can help refiners comply and address all three of the top problems facing refineries. Here are the critical threats & how we improve performance:
Crude and feedstock variability
Refiners are faced with ever changing global supply conditions while downstream processors must be increasingly vigilant of feedstock quality problems. SilcoTek coatings improve sensitivity and repeatability of analytical flow paths and instrumentation. This increases the ability of refiners and petrochemical plants to quickly identify and address variability in crude and feedstock supply.
Get our H2S analysis sampling guidelines:
Inert coatings like SilcoNert® 2000 prevent the interaction of stainless steel, alloy, and glass flow path surfaces with reactive compounds found in crude and petrochemical feedstocks. That means samples reach the instrument quickly and without contamination or loss. Surfaces like stainless steel can delay response by hours while SilcoNert offers almost immediate response, allowing hydrocarbon processing plants to quickly respond to changes in feedstock.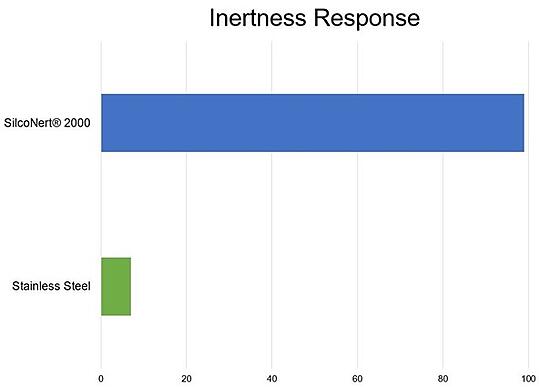 Tightening environmental and product quality regulations
Recent implementation of tighter air quality regulations mandate improved sensitivity and response of refinery air monitoring and product quality monitoring instrumentation. In this day and age, refineries must improve the performance of monitoring instrumentation throughout the process to assure accurate results.
Regulations are pushing the boundary of reliable monitoring of trace sulfurs and VOC's. Flare monitoring, fenceline monitoring, feedstock and product testing must now achieve dramatically improved sensitivity in order to comply with the latest EPA regulations. Systems and procedures that provided adequate results under old regulatory standards will no longer work in the age of fast reaction and ultra low level sensitivity. Refiners need to update procedures and upgrade instrument and test flow path to improved inertness and reliability.
SilcoTek inert coatings like Dursan and SilcoNert line the instrument and process flow path to prevent adsorption and loss of active compounds like H2S, mercaptans, and other sulfur compounds. SilcoTek coatings also improve the analysis of other contaminants in products as well as VOC, NOx, and other air pollutants.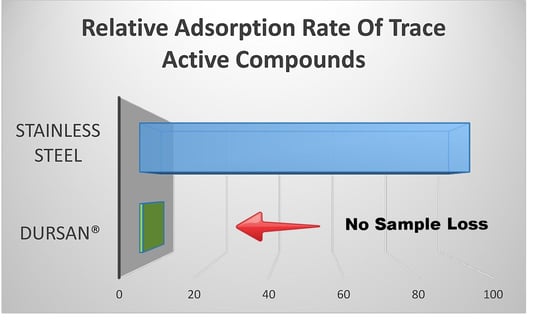 Maintaining high equipment reliability
Refineries are already pushed to the limit in regards to operating capacity and efficiency. It's not unusual for refiners to be operating at efficiencies in the high 90% range. This puts immense pressure on sensitive monitoring and process control instrumentation that must operate in unforgiving environments. Extreme temperatures, corrosion, abrasion, fouling, and contaminants are all par for the course in refinery and petrochemical plants. A failure of an instrument probe or corrosion of a transfer line can risk poor product quality, increased maintenance, or system shut down. SilcoTek coatings improve corrosion resistance by 10x or more, reducing maintenance and improving uptime.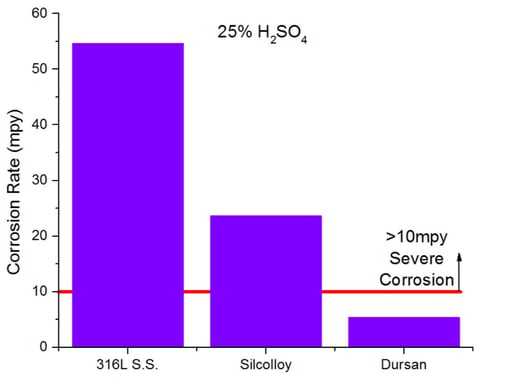 Learn more about how SilcoTek coatings can help your process and products achieve improved performance.