The Ultimate Inert Coating for

Supercharged Analytical Flowpath Performance
| | |
| --- | --- |
| Patent 6,444,326 & 6,511,760 | Patent 6,444,326 & 6,511,760 |
What Is SilcoNert?
SilcoNert® is a flexible silicon coating that makes flowpaths inert for better process control, consistent sampling and analytical results. The patented chemical vapor deposition (CVD) process bonds the coating to stainless steel, alloy, ceramic, and glass, making a high tolerance durable coating even under extreme temperatures and pressures.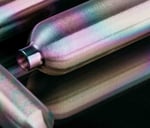 SilcoNert® 2000 (Siltek®/Sulfinert®): The ultimate inert silicon coating. Ideal surface for sampling & transfer in analytical, stack, process, oil & gas applications. Most inert surface for critical flowpaths.
SilcoNert® 1000 (Silcosteel®): A general purpose barrier coating that prevents contamination, catalysis, and out-gassing. Ideal for high purity and extreme temperature applications.
Applications
An inert flowpath will eliminate surface adsorption and reactivity, improving analytical and process reliability. Our coating will stop surface adsorption of active compounds like sulfurs, H2S, ammonia, VOC's, and mercury on stainless steel, alloys, glass, ceramic and carbon surfaces.
Click the icon below to view application:
| | | | |
| --- | --- | --- | --- |
| Analytical | Chemical Process | Stack & Flare | Oil & Gas/ refining |
| | | | |
Benefits: The "Killer App" for inert analytical & process systems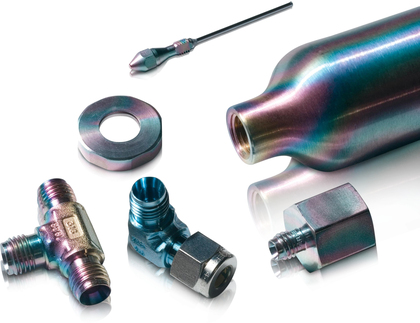 Know more than the competition! Get the Ultimate Guide to Reliable Analytical Sampling.
Thousands of customers worldwide have benefited from SilcoTek® Coatings.
Our non reactive surface prevents chemical adsorption, assuring an inert surface.
Fast, Reliable Results the first time, every time.

Beat the competition and make your instrument respond faster with more accurate results.

Stop test failures

Make a higher purity product.

Improve test efficiency

Increase product throughput.

Watch Our Inert Coating Video

Read how SilcoTek® customers improve their products.
Unsurpassed Inertness
Active compounds can be lost in the sample pathway before they can be tested; impacting process control and voiding analytical results. The chart above shows that after just a few hours of exposure to uncoated stainless steel, reactive H2S and other active compounds are completely lost. The coated sample cylinders are able to retain the sample for 7 days or more, taking the guesswork out of sampling. (Data credit: Restek® Corporation).
Accurate response

Fast calibration

No adsorption

No retesting

Improve efficiency
Learn more about our coatings, read industry whitepapers: