Need an inert surface that's durable and corrosion resistant? Dursan offers superior performance and durability, making it an ideal coating for sampling in challenging environments.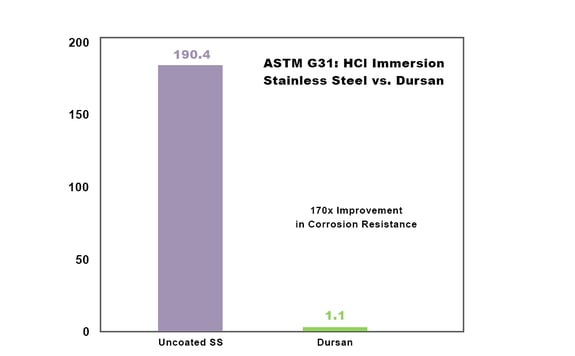 Common semicon chemicals like HBr can corrode process systems, Silcolloy®, our corrosion resistant CVD coating, can improve system corrosion resistance 3x or more.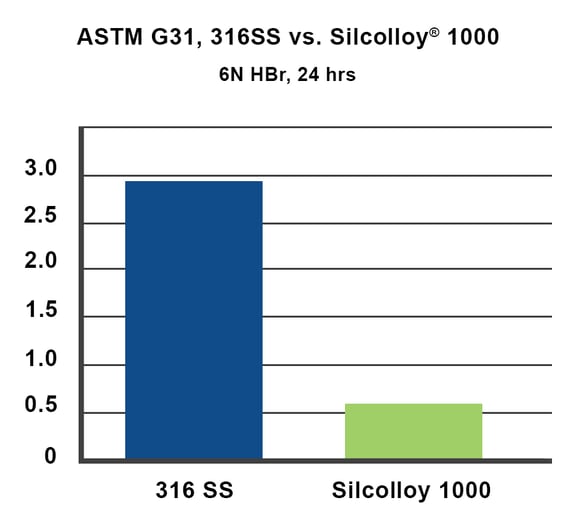 SilcoTek high tolerance, precision CVD silicon coatings protect and improve critical surfaces throughout semiconductor process systems. Coating all critical flow path surfaces will prevent ion and particulate contamination & improve process yield. Coat the entire flow path to assure maximum performance.
SilcoTek coated samples are also more effective in preventing metal ion leaching into solution than other common alloys, like Alloy C-22. In the image below, SilcoTek coated samples show low to no ppb metal concentrations, resulting in more effective corrosion protection.

This image shows the amount (PPB) of metal contamination found after soaking the samples in methanol for 30 days. The Silcolloy-coated C-22 outperformed the uncoated C-22 by 1000x.
Method- Solvent Extraction ICP-MS. technique- Parts were soaked in methanol for 30 days to allow for measurable metal extraction. Samples were then analyzed by mass spectroscopy to investigate metal ions present in solution.
The uncoated tubing (below left "A") retains methanol, resulting in unreliable and slow calibration and testing. The SilcoNert coated tubing (right "B") retains very little methanol, resulting in fast response and accurate test results. This enables cleanroom and other indoor or outdoor monitoring stations to provide consistent and precise results.

SilcoTek® inert barrier coatings dramatically reduce outgassing of stainless steel surfaces, improving pumpdown efficiency and virtually eliminating surface burn-in requirements. Coated vacuum and critical flow path surfaces improve process efficiency and productivity.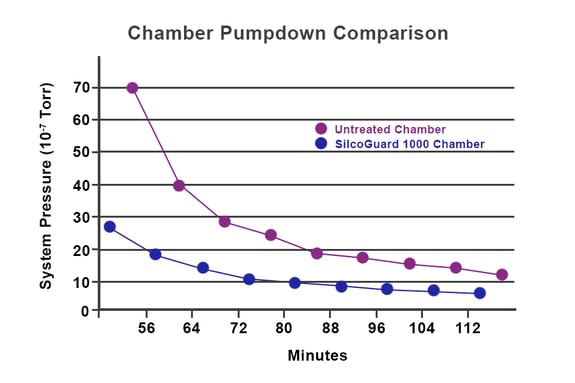 Moisture and other contaminants don't stick to SilcoTek® coatings, improving SEM pumpdown and preventing product adulteration.