SilcoTek® has adopted Intel's Copy Exactly! philosophy. What is Copy Exactly? Intel states, "the methodology focuses on matching the manufacturing site to the development site. Matching occurs at all levels for physical inputs and statistically-matched responses (outputs). This process enables continuous matching over time by using coordinated changes, audits, process control systems, and joint Fab management structures."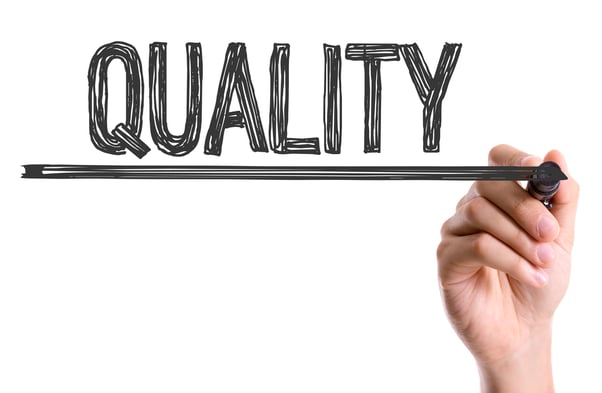 Basically Copy Exactly! is a discipline. It encourages companies to develop a high-yield efficient process and stick to that process. It requires the manufacturing team to relentlessly follow processes and procedures and duplicate exactly every component, raw material, handling method, equipment, process and procedure. This ensures that there are no surprises for our customers or our customer's customer and so on.
This sounds like a semiconductor manufacturing thing. I'm not in semicon, so why should I care?
You should care, because manufacturing discipline pays off for all customers. SilcoTek provides coating services to semiconductor related companies as well as diverse markets such as analytical, life sciences, and energy. Because we're in the semicon supply chain, our related processes follow the copy exactly system, but the manufacturing discipline and quality systems needed to meet the standard are felt throughout the manufacturing floor. The methodology offers huge benefits to all our customers, no matter what business they're in.
How to build quality into a coating process?
It can take years to fully integrate quality principles into a process and, most importantly, teach, convince, and instill quality thinking into the entire manufacturing team. This includes support staff as well as line technicians. Building quality can be done in steps. Here's an example of the process:
First, you need to learn about quality systems and what quality instruments you need to deploy and where. Tools like statistical process control, inspection systems and criteria, sampling and short term goals, and long term goals are all important. Then there are the audits, lots and lots of audits! SilcoTek performs yearly internal audits, ISO audits, customer audits, industry certification audits, etc.
After installing quality monitoring systems, you're likely to have all the bells and whistles but you won't have a high performance quality system, yet. You certainly won't have the results you were hoping for without people to perform and recognize these quality standards.
Integrity In All We Do
Integrity is part of SilcoTek's daily code of conduct to which all employees must adhere. You can count on SilcoTek to religiously follow our policies and processes to ensure that you are getting a quality coating time after time. Because we follow the Copy Exactly! philosophy, you can trust that we're finding and vetting our suppliers. Not only do our employees have the discipline and training to follow the Copy Exactly! philosophy, they genuinely care about meeting our customers' requirements and expectations by living our Quality Policy: "Continuous improvement through the ZIP code: Zero disappointments, Integrity in all we do and Plus One customer service.