How Inert, Sulfur & Corrosion Resistant Coatings Prevent Contamination And Sample Loss
SilcoTek's ultra-inert, high durability, corrosion resistant coatings prevent surface interaction with critical flow path fluids during sample transfer. SilcoTek coatings prevent contamination of process and test fluids and extend the life of high purity gases & liquids.
SilcoTek Coating benefits:
Even under extreme pressure and temperature, SilcoTek® coatings significantly improve performance. Coating benefits include:
Improve sample cylinder durability and corrosion resistance

Prevent refining catalyst damage, sample low level sulfur contamination

Eliminate permeability and porosity issues associated with PTFE

Know your Product!

Accurate grading of refining & process feedstock.

Store oil and gas samples for long periods without risk of sample loss.

Eliminate false or erroneous readings

Accurate downhole sampling with fast response.
SilcoTek sample cylinder coating and sample flow path coatings improve yield, and efficiency in a wide variety of applications:
Specialty gas

Downhole sampling

Hydrocarbon processing

Natural gas sampling and transport

Semiconductor manufacturing gas delivery
SilcoNert® 2000 and Dursan® coated sample cylinders, sample cylinder valves, and dip tubes allow precise fluid sampling and delivery with unsurpassed reliability, durability, and precision. Our coatings are non adsorptive to active and reactive compounds like:
| | | |
| --- | --- | --- |
| | | |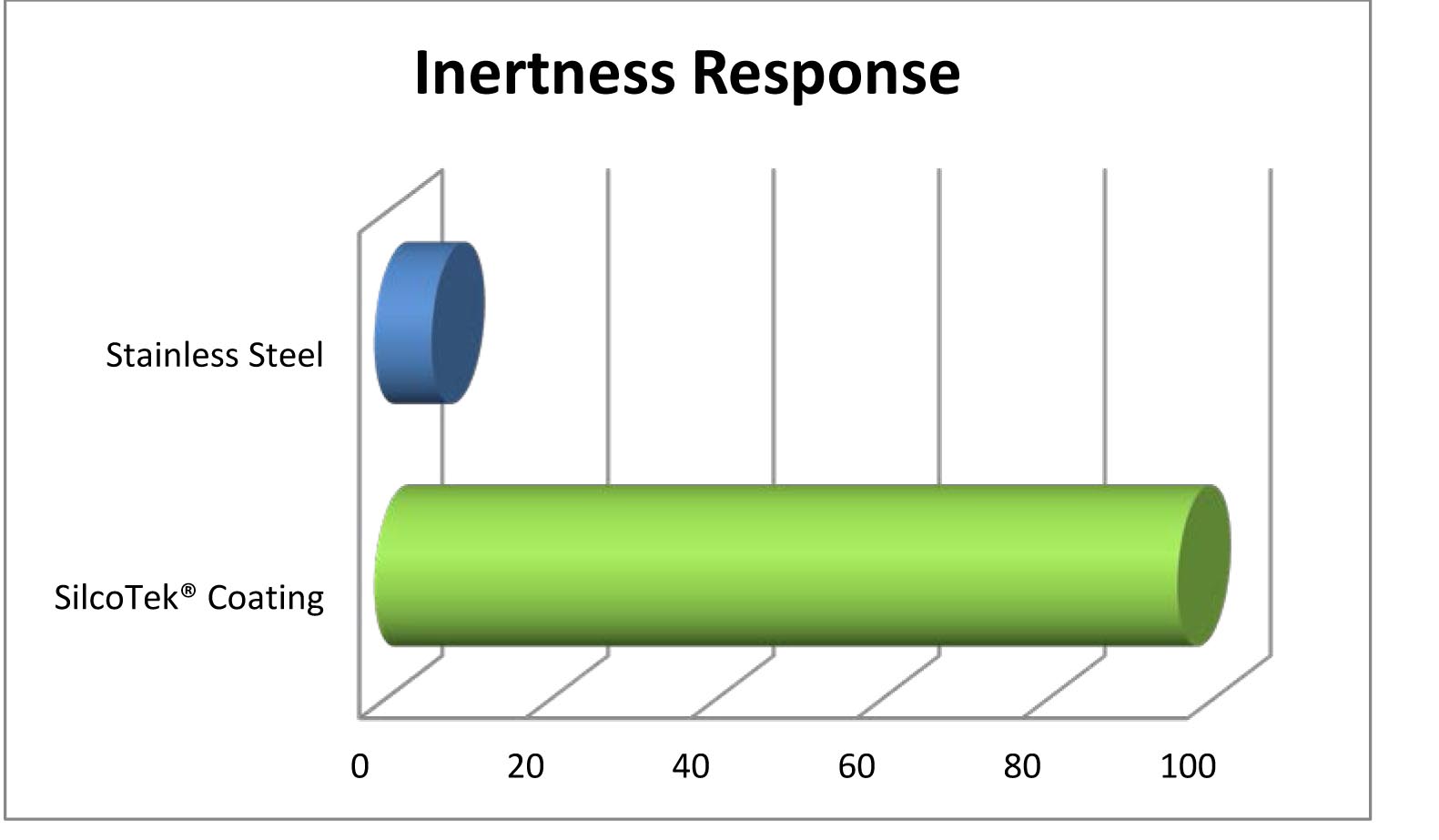 Watch our video and see for yourself how our inert coating improves sample holding and transfer.

Solution Center
Become an inertness expert!
Learn how to improve sampling and reduce process contamination.
Got the solution, but does it work in my industry?