How to Ship Parts To SilcoTek For Custom Coating Service

Step 1: click here, email SilcoD@SilcoTek.com or call +1 (814) 353-1778 to request a quote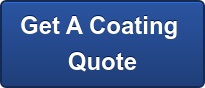 Step 2: receive shipping instructions document from SilcoTek with a unique order/RMA number
Please read our process overview for more details about how to request a quote and ship your parts to SilcoTek for coating service.


Domestic Shipments
SilcoTek Corporation
225 PennTech Drive
Bellefonte, PA 16823
Customer is responsible for all shipping, fees and taxes as required
Warranty
SilcoTek® warrants its coatings to be free from defects for a period of ninety (90) days from date of delivery. In the event of a defect, SilcoTek will recoat the parts. In no event will SilcoTek be liable to Customer or any third party for damages greater than the price of the coating.
If SilcoTek is unable to recoat the parts, it will refund the purchase price of said defective coating. This shall be the sole warranty of SilcoTek.
SilcoTek expressly disclaims any other expressed or implied warranties, including but not limited to, the implied warranties of merchant ability and fitness for a particular purpose. SilcoTek shall not be liable for any direct, indirect, special, incidental, or consequential damages of any kind. No oral or written advice or information provided by SilcoTek shall create any warranty. The foregoing states the entire liability of SilcoTek with respect to product warranty.
SilcoTek will not be liable for any loss of use, interruption of business, or any indirect, special incidental, or consequential damages of any kind (including lost profits) regardless of the form of action, whether in contract, tort (including negligence), strict product liability, or otherwise, even if SilcoTek has been advised of the possibility of such damages.
No indemnification required to be provided by SilcoTek pursuant to any agreement with Customer or otherwise shall be deemed to override the foregoing limitations and disclaimers, and the foregoing shall govern in the event of any inconsistency. SilcoTek will not be responsible for the payment of labor for the removal of the defective parts, the transportation or shipping costs incurred in providing or securing the foregoing warranty service, or the payment of labor for the reinstallation of the repaired and/or recoated parts, and Customer must follow SilcoTek's reasonable instructions regarding procedures for returns. The determination of whether its coatings fail to meet specifications or are otherwise defective, as aforesaid, shall be within SilcoTek's reasonable judgment.
Cleaning
When cleaning a treated part, rinse with a solvent compatible with the contaminants you intend to remove (i.e., use non-polar solvents with hydrocarbon surface contaminants, more polar solvents with more active contaminants). Do not use basic solutions with pH>8.

Avoid using cleaners containing abrasives as they can scratch the layer. Mild sonication may assist in contaminant removal, but do not oversonicate—this could damage the layer.

Avoid steam cleaning of components and lines as this can damage the layer.
Nuts / Ferrules
It has been noted that coated ferrules used in conjunction with coated tubing unions offer the opportunity for a leak.

It has been noted that tube sections sent for coating with pre-seated ferrules offer the opportunity for leaks. Please send tubing sections without nuts and ferrules pre-set.
Valves and Regulators
SilcoTek will coat all stainless steel wetted surfaces of your disassembled valve. Please only send stainless steel components that will be coated.

Please be sure to remove all Teflon seats or o-rings. Please be sure to protect critical surfaces during transport to SilcoTek.

Please be sure to check internal cavities for pressed in Teflon seals that need to be removed before coating.