The Corrosion Resistant, High Purity Barrier Coating
US Patent 7,070,833
Stop Rust With Silcolloy®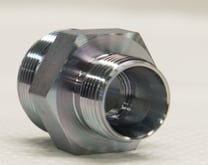 Silcolloy® 1000 is a corrosion resistant coating that is bonded to stainless steel and other surfaces by chemical vapor deposition. Our patented high tolerance silicon barrier coating technology protects the most intricate precision components in corrosive and harsh environments for rust prevention and improved durability. Silcolloy increases the lifetime of components up to 10x or more in acidic environments including hydrochloric acid, nitric acid, HBr, ferric chloride, and sea water.
Stainless Steel Corrosion Applications
Silcolloy's corrosion resistant, inert surface is the ideal coating for a wide range of applications. From semiconductor tools to stack and flare monitoring, Silcolloy protects parts from corrosive attack while making the surface non reactive and contaminant free.
Click the icon below to view application:
| | | | |
| --- | --- | --- | --- |
| Semiconductor | Stack And Flare | Chemical Process | Oil & Gas/ refining |
| | | | |
Silcolloy® Benefits
Improved corrosion protection, inertness and purity assure your product achieves the highest performance possible while reducing maintenance and extending system up-time. High temperature capability and leak-free sealing make it an ideal coating solution for surfaces exposed to harsh environments.
| | | |
| --- | --- | --- |
| | | Watch Our Video |
Superior Corrosion Resistance
Silcolloy's corrosion resistant surface is the logical choice for protecting and enhancing critical flowpaths in harsh environments. Silcolloy remains stable and contaminant free under the most extreme conditions assuring long lasting corrosion resistance. Comparative studies show Silcolloy outperforms common steel alloys, providing super alloy corrosion resistance at a fraction of the cost.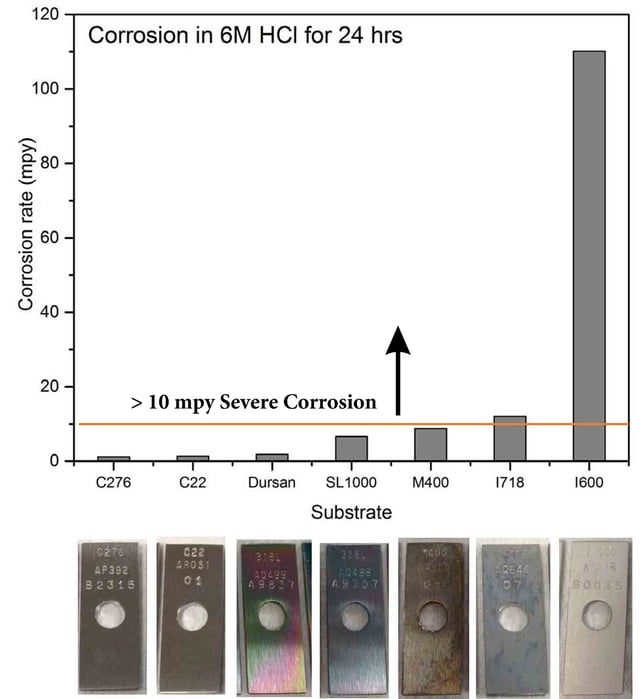 ---
A Fraction Of The Cost
Comparing the life cycle cost of operating a typical stack sampling system shows that after factoring in capital cost and component replacement cost; Silcolloy coated stainless steel surface is the clear cost leader when compared to high performance alloys and untreated stainless steel.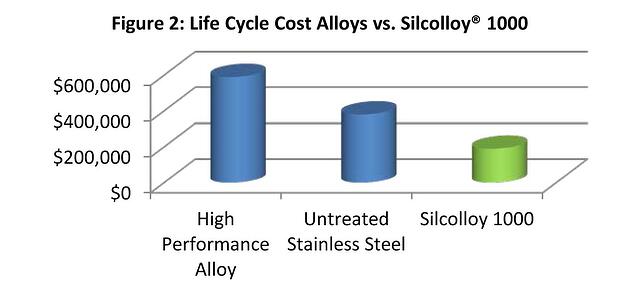 ---
Learn more about Silcolloy® and SilcoTek® Coatings