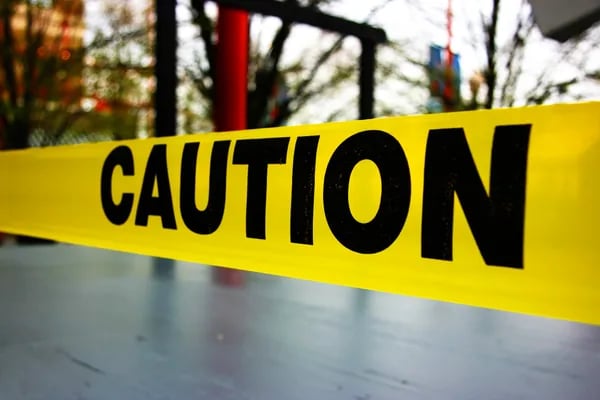 Engineers aim to specify materials that provide the optimal combination of safety, performance, and cost effectiveness in their products' applications. Coating solutions are favored by engineers to stretch the limits of performance while reducing costs associated with exotic materials or frequent replacement. Coating suppliers must collaborate closely with their customers to perfectly match materials of construction with surface treatments.
However, lead time and cost pressures are now leading companies to make haphazard changes to the materials they will accept for manufacturing their products. These decisions have substantial unintended consequences, especially for companies who purchase coatings to improve their own internal processes and/or the products that they sell.
This article examines why it is important to communicate any manufacturing changes to their coating service provider, no matter how small. We highlight a few examples of how SilcoTek solved frustrating (and expensive) mysteries for customers that resulted from perceived unimportant changes. SilcoTek should be equipped to partner with you to accommodate necessary changes once they are communicated.

Case Studies: Why Communicating Material Changes is Critical
Here are 3 cases that SilcoTek solved after extensive customer collaboration, investigation, and analysis with sophisticated materials characterization equipment:
Case 1: SilcoTek's quality team observed that a major, long-time customer sent one particular part for coating that suddenly required extensive rework. Despite heroics by the SilcoTek team using numerous processes, we could not create a surface that was compatible with our depositions. After appealing to the customer to let us interact directly with their machine shop, we discovered the machine shop was using a cutting fluid that was difficult to remove and was drying on hot parts before rinsing. A change in the machine shop's process to immediately rinse the fluid from the parts resulted in a 100% pass rate.
Case 2: A customer was pickling parts with nitric acid prior to sending them for coating, but SilcoTek's coating deposition would not adhere. After an in-depth investigation, we learned that the nitric acid pickling solution was highly contaminated and leaving residue on the parts that could not be removed. Using clean nitric acid completely solved the issue.
Case 3: Another customer had good intentions to clean and prepare their parts for coating so that SilcoTek would not have to. Unfortunately, the over-the-counter cleaning solution they chose left a residue that SilcoTek's surface preparation process could not effectively remove, and resulted in poor coating adhesion, extensive rework, delays, high costs, and disappointments. After a thorough investigation with the customer, we asked that the part be rinsed with water after machining and nothing else. The result was a 100% pass rate that continues to this day.
Surface Cleanliness is Everything
The most critical step in any coating process is not the actual coating application itself, it is surface preparation. SilcoTek invests in state-of-the-art equipment and has developed the specialized human expertise required to prepare any compatible surface for a perfect CVD coating deposition. In virtually every case, assuming the material is compatible with SilcoTek's high temperature coating process, we can deposit a perfect coating if the surface is adequately prepared to our standards.
There are many factors unrelated to the substrate material itself that, if changed without notice, could significantly reduce SilcoTek's effectiveness at removing surface contaminants prior to coating and eventually cause deposition issues. These include but are not limited to:
What cutting oils/fluids were used during the part's fabrication process?

Are the cutting oils/fluids allowed to dry on a hot part prior to cleaning?

How was the part cleaned or treated before shipment to SilcoTek?
What type of welding/soldering/brazing was used to assemble the part?

Was the part electrolytically plated?

Was there a polymeric (e.g. PTFE, polyethylene) coating or internally pressed-in spacer/gasket/packing?
Coatings Won't Fix a Bad Substrate
Ultimately, surface preparation alone cannot overcome an incompatible substrate. Advanced coating processes like SilcoTek's chemical vapor deposition (CVD) are particularly sensitive to the materials they are being applied to. CVD coatings start as a variety of gases that, when blended under certain temperature and pressure conditions, chemically react with the elemental components of the substrate to "grow" the coating material at the molecular level.
SilcoTek has developed expertise with a wide range of substrates used in a variety of applications, from semiconductor to analytical chemistry, life sciences, energy, and many more. Generally, most substrates can be coated if they can withstand SilcoTek's CVD process temperatures of up to 450 degrees Celsius. The key is collaborating with a SilcoTek expert to optimize both substrate and coating selection for the performance you desire in your application.
Conclusion: Peak Performance is a Two-Way Street between Coating and Materials of Construction
High performance coatings are skyrocketing in use because they enable performance characteristics that were never previously possible, and they allow manufacturers to use preferred materials of construction instead of exotic materials. It is imperative that all coating users know that even the smallest changes could result in problems down the line if they are not communicated upfront.
Part of SilcoTek's mission is to be a go-to resource for helping to solve your customers' most complex challenges. We serve as partners with our customers to deliver value in the form of unparalleled performance and cost savings. Coating suppliers and their customers must cooperate effectively throughout the entire product lifecycle.