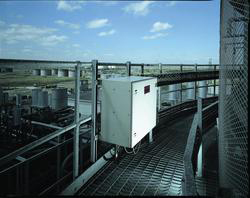 Monitoring process conditions and emissions are critical to plant performance. Unfortunately process sampling can be a complex and frustrating endeavor. Often analysts are frustrated by seemingly unexplained and sudden changes to process conditions and sampling system accuracy. SilcoTek is here to help.
We'll be at Gulf Coast Conference, NRG Park, Houston, TX, booth 708 if you want to learn how to take some of the headache out of process sampling.
You'll learn how our new and improved Dursan coating offers excellent chemical inertness properties, making it an all-in-one solution for a wide range of analytical applications:
1. Stop H2S and sulfur loss.
Coating the sample flowpath will improve H2S and sulfur recovery. New Dursan (v2) now offers amazing part-per-billion H2S and sulfur inertness. Stricter Tier 3 and sub part-JA regulations only make sampling more challenging. Make the sample system as inert as possible to assure plant and process reliability.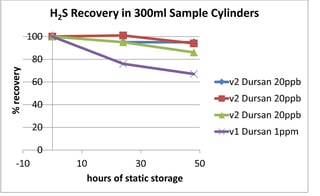 2. Corrosion resistance.
Dursan improves corrosion resistance by 8x or more. By reducing corrosion, system maintenance is reduced, sample response is improved and sample reliability can be increased by orders of magnitude. Even sulfuric acid corrosion is dramatically reduced when flowpath surfaces are coated.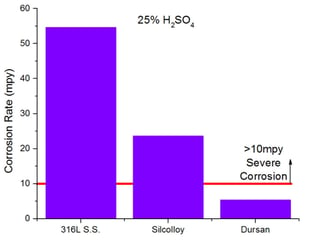 3. Wear resistance
Process analytical applications demand high durability materials. Exposure to abrasive particulates, extreme temperatures and wear is a common occurrence in process analytical environments. Dursan is harder than stainless steel, and remains bonded to stainless steel in wear and extreme temperature. Not convinced? Watch our durability video.
Want to learn more about SilcoTek coatings? Come to Gulf Coast Conference in Houston, TX, at the NRG Park (booth 708), next week and attend our presentation Wednesday at 11:20am in Room 500. Or go to our Dursan page.