Ordering SilcoTek Coatings from SilcoTek GmbH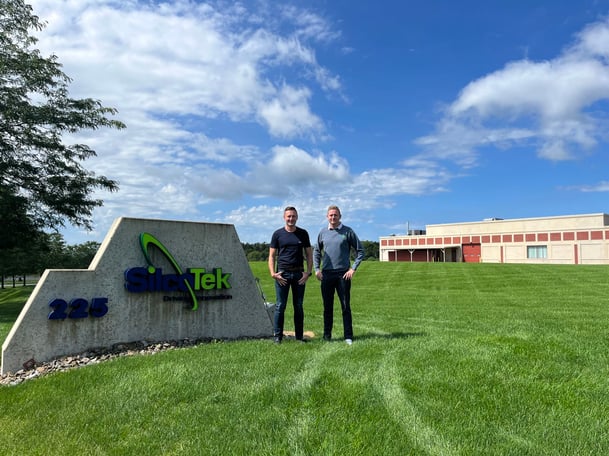 Rene Unglauben (left) and Nils Herbach (right) posing next to the SilcoTek sign during their visit last week.
From August 22 to 25th, 2 of our German international partners visited our SilcoTek facility in central Pennsylvania. René Unglauben and Nils Herbach made the long trek from Germany to see on-site operations and have face-to-face conversations with our sales, marketing, quotes, customer service, research and development, and manufacturing teams. Johannes Kuett and Christine Kraus held down the fort in Bad Homburg, Germany while Nils and René visited. This week, we want to talk about their operations and the many services they offer.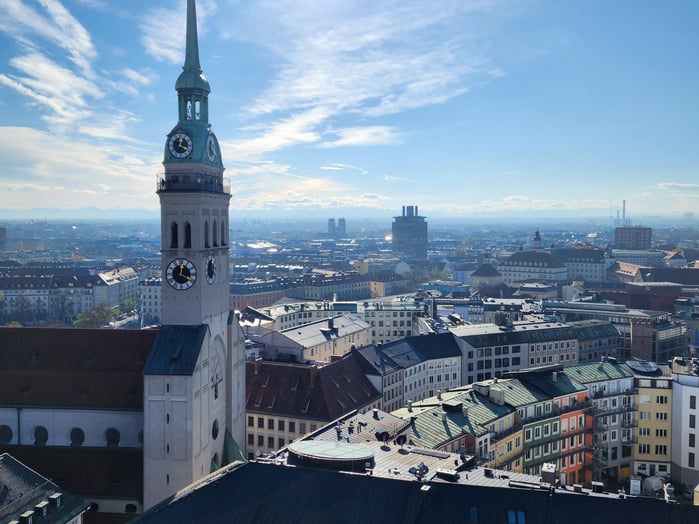 Photo taken by a SilcoTek Corp. employee when visiting Germany.
Coating Experts
The team at SilcoTek GmbH are experts on our coatings and will point you in the right direction for your specific application. If you're not sure which coating you should get, chat with Johannes, Rene, or Nils for professional, expert advice that you can trust. They can be contacted at info@silcotekgmbh.de for more information on their services.
If you'd like to learn more about our coatings in general, please contact our technical service team at techservice@silcotek.com, or call us at +1-814-353-1778.
New Building
Firstly, the SilcoTek GmbH team will soon be moving down the road to a larger office space. Their current office space is shared with SilcoTek's long time associates, Restek GmbH, but they are looking to upgrade their current stocking warehouse and make room for expansion. They are expanding to have more space for incoming inspection of parts, office space, meeting rooms, a kitchen, and, of course, coated stock. The SilcoTek GmbH team will be moving their operations to the new location and are set to begin on Sept 1.
New Address:
SilcoTek GmbH
Hessenring 83
61348 Bad Homburg
Deutschland
Phone Number:
06172/38841-0
Email Address: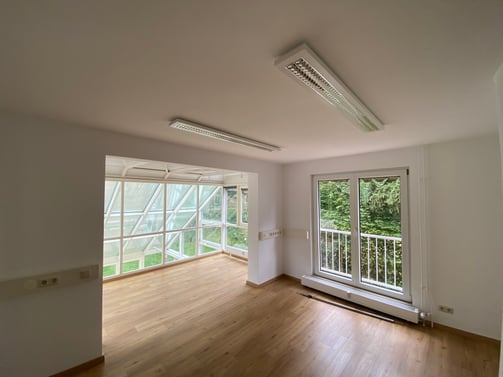 Great new office space with lots of sunlight!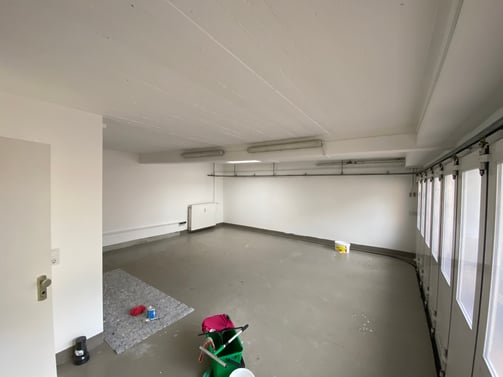 Plenty of room for coated stock!
Coated Parts in Stock
SilcoTek GmbH carries a variety of tubing sizes and other small coated items in stock. Can't get electropolished tubing? No problem! Contact the team at SilcoTek GmbH for availability on many standard sizes. They stock coiled and straight tubing (sizes 1/16" to 1/4") standard fittings, and ball valves from Swagelok. Lead times for in-stock, coated parts is much less than waiting for your parts to be shipped, coated, and returned.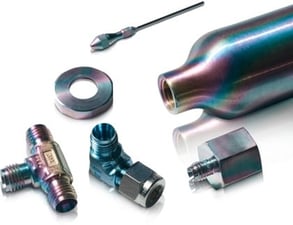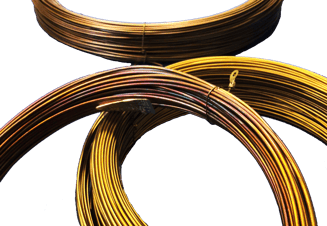 Custom Coating Options
In addition to their coated stock, SilcoTek is a full service provider. Not only do they stock some coated products in house, they also arrange for custom coatings to be applied to your specific parts. Want to test a coating to see if it works? They can arrange for you to receive coated test coupons or try our coating on your parts.
Expert Packaging, Logistics, Customs, Duties, and More
Since SilcoTek's CVD coatings are applied at our facility in the United States, SilcoTek GmbH fully organizes, packs, arranges, directs, and completes the shipment of customer supplied parts to the US. They will take care of getting your parts coated from start to finish. If you're not sure how to ship your parts to us internationally, not to worry, the team at SilcoTek GmbH will handle it for you. They are familiar with many difficult logistical steps that will make it a smooth and speedy process.
Small Business Feel
Our partners at SilcoTek GmbH have an unconventional, small business feel. They are well known to go the extra mile to make sure you're getting the best product we offer every time. Many customers have commented that the team is so easy to work with and offer exceptional customer service - both in Germany and at our main facility. They will get to know you and your application to make sure you're getting the best coating for your operations. SilcoTek GmbH's employees pride themselves on the convenience and consistency they provide their customers every day.
Again, here is SilcoTek GmbH's contact information if you'd like to get in touch with them:
New Address:
SilcoTek GmbH
Hessenring 83
61348 Bad Homburg
Deutschland
Phone Number:
06172/38841-0
Email Address:
Looking for an international SilcoTek representative in your area? Check out our map of representatives here.