Starting on Sunday, February 26th, SilcoTek's Luke Patterson and Patrick Dick will be attending the SLAS Exhibition at the San Diego Convention Center in booth #413. They will be happy to answer any questions or provide feedback about your application.
Look for these friendly faces: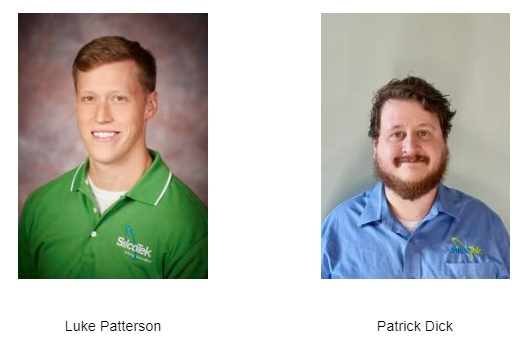 What is SLAS?
The Society for Laboratory Automation and Screening (SLAS) is an international professional society of academic, industry and government researchers as well as developers and providers of laboratory automation technology and tools. SLAS leads the pursuit of research excellence by offering tangible resources such as its international conferences and symposia, scientific publishing, and opportunities for continuing education, grants and scholarships, professional collaboration, networking and career advancement.
Biology, technology, engineering, research – no single aspect of life sciences is more important than the other, and the successful translation of discoveries and technologies requires a rich knowledge of each area. SLAS advances scientific innovation by providing education, information and professional development that unites researchers across disciplines. *
Why is SilcoTek going to be there?
SilcoTek® chemical vapor deposition technologies create a non-reactive surface that prevent interaction of test samples with the stainless steel, glass and ceramic flow path surfaces. Our inert coating, Dursan®, improves corrosion resistance and reduces the binding of proteins to the sample flow path, needle, or nozzle surface.
There are many opportunities in a laboratory setting where SilcoTek coatings are used in order to create a more reliable, safe, and efficient instrument. Whether preventing protein adhesion in diagnostic probes or eliminating metal ion contamination from a production system, SilcoTek coatings are solving the most demanding surface problems in the laboratory and automation industry.

Dursan is officially certified by NSF, the National Sanitation Foundation, and is FDA compliant.
The benefits of an inert flow path in medical diagnostic equipment include:
Minimize test errors by preventing non specific protein binding to flow path surfaces. A combination of Dursan coating and a wash step containing a non-ionic surfactant facilitated 100% removal of tested proteins.

Increase component life by improving corrosion resistance. Comparative tests show significant improvement in component durability when exposed to corrosives like bleach.

Prevent sample carryover and contamination by reducing surface pitting in corrosive environments.

Improved durability during sonication. Comparison studies showed that sonication degraded the protein resistance of polymer coatings, but had no negative impact on Dursan performance.



Can't make it to SLAS, but have questions about our CVD coatings?
Get all the information about the benefits of SilcoTek coated analytical flow paths by checking out our medical diagnostics application guide. Our coating experts can also discuss your application with you via phone, email, or chat to determine which of SilcoTek's coatings can best help with your application's problems.
Dates for this year's SLAS conference and exhibition are:
Saturday, February 25 and Sunday, February 26: Short Courses
Sunday Evening: Opening Reception in Exhibition
Sunday, February 26 through Tuesday, February 28: Exhibition & Scientific Program
Monday, February 27 through Wednesday, March 1: Scientific Program
CLICK HERE

to view the SLAS floor plan and see where SilcoTek will be!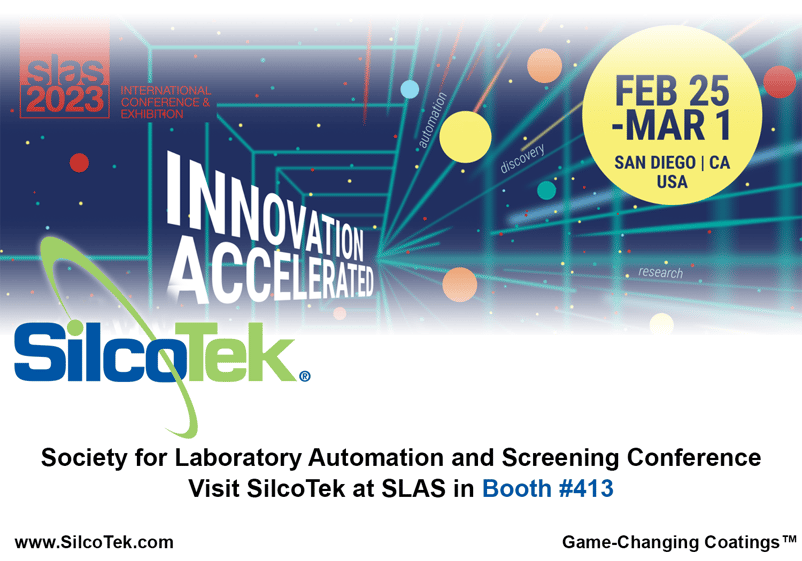 * Excerpt taken from the SLAS website.