Oil And Gas Applications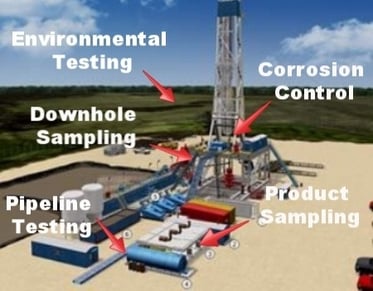 Benefit

Reliable sour well detection

Maintain pipeline safety

Assure regulatory compliance

Reduce maintenance cost
Product & Downhole Sampling
Reliable, accurate product downhole sulfur sampling can be a big factor in determining if a well is sour. SilcoTek® coatings significantly improve detection of H2S and other sulfur compounds; allowing producers to accurately assess product quality.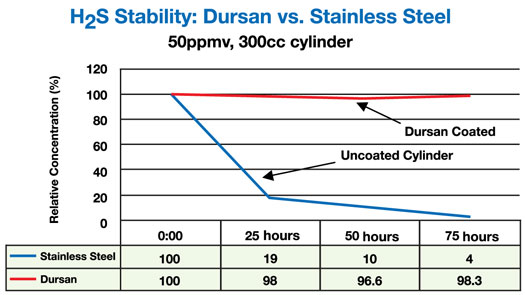 SilcoNert® and Dursan® coated sample cylinders and downhole sampling tools offer stable sulfur measurement at extreme detection limits for up to 14 days. SilcoTek high stability surfaces give the analyst the utmost confidence in well test results by preventing H2S adsorption. To assure accurate results, get the H2S coating that improves the entire sample flowpath. Not sure what components to coat? Click here to get a list of components you can coat.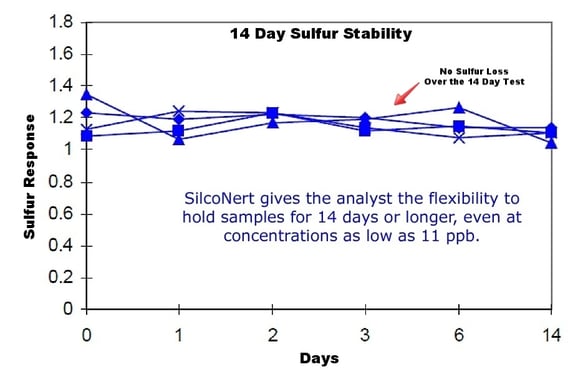 ---
Offshore Corrosion Control For Oil & Gas
Offshore platforms, and upstream facilities are exposed to significant corrosion challenges. Seawater spray, produced water, H2S exposure, and acids associated with oil and gas exploration all result in shorter equipment lifespan, frequent failures, and high maintenance costs.
SilcoTek® coatings improve corrosion resistance in a wide variety of applications by up to 10x or more, while improving durability of stainless steel and other alloys. Dursan improves sulfuric acid corrosion resistance, hydrochloric acid corrosion resistance and salt spray corrosion resistance by orders of magnitude compared to uncoated stainless steel.
| | |
| --- | --- |
| Significant Protection Against Severe Acid Exposure | 4000 Hr Salt Spray , No Corrosive Attack |
Effective and durable coatings for oil and gas applications, without the specialty alloy cost!
We developed our coatings to protect equipment exposed to hydrochloric acid, nitric acid, sulfuric acid, or marine environments. Silcolloy and Dursan improve corrosion resistance of 300-grade stainless steels by an order of magnitude and reduce cost by eliminating the need for expensive alloys like Inconel, Monel and Hastelloy®.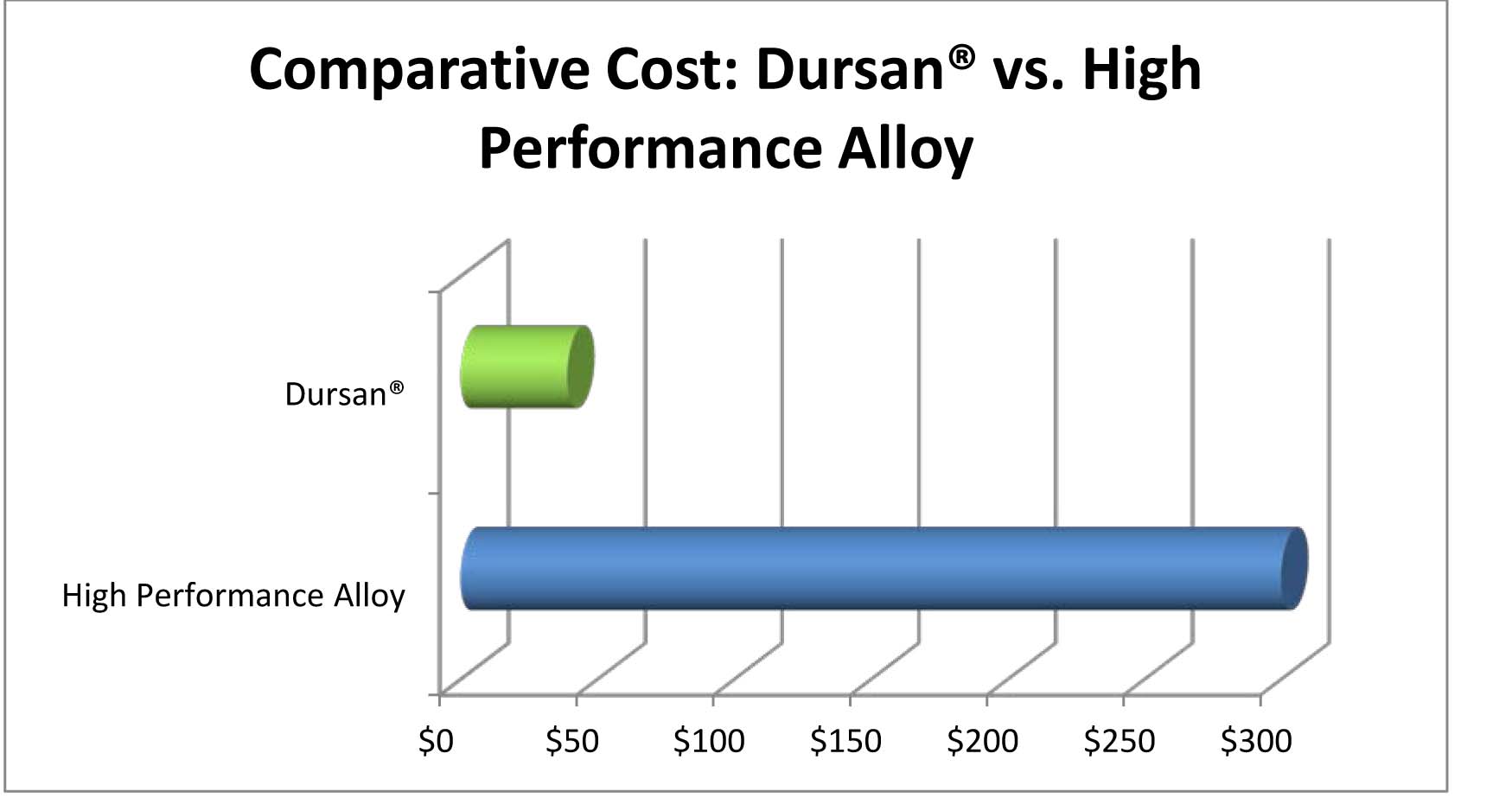 Want to learn more about how SilcoTek coatings can improve the corrosion resistance of your products and processes?
---
Midstream, Pipeline Natural Gas Odorant & Mercury Sampling
Sampling gas pipelines for odorants is important to maintaining a safe gas distribution network. SilcoNert® and Dursan® coated sample pathways assure odorant detection is accurate and repeatable.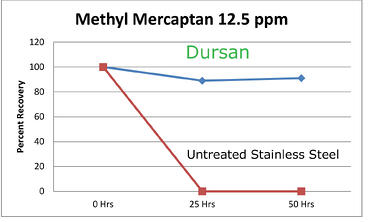 Mercury can damage natural gas pump stations and pose a severe health and safety hazard. Low level mercury detection is vital to sustainable pipeline operation but can be challenging to accurately sample and test. SilcoNert dramatically improves mercury sample recovery compared to uncoated stainless steel.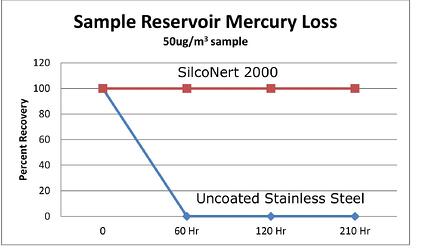 ---
Environmental
SilcoNert® coating is recognized industry-wide as the leading inert surface that enables upstream operations to sample their processes and environment reliably with high accuracy and reproducibility. If left uncoated, even low surface area parts will adsorb compounds of interest and lead to invalid results, causing expensive retesting.
| | |
| --- | --- |
| Uncoated surfaces within the GC flow path adsorb benzene, toluene, xylenes and other target analytes, leading to severe peak distortion and missing peaks. | SilcoNert-coated GC flow paths produce sharp peaks with high resolution, giving refineries superior analytical accuracy and full compliance with EPA regulations. |
Benzene, organosulfur compounds, and other hazardous air pollutants (HAPs) are known to be highly reactive with bare, untreated stainless steel. SilcoNert® provides a uniform barrier between substrate and sample while preventing analytes of interest from adsorbing onto the surface, ensuring they reach the analyzer and can be accurately assessed.
---
Oil and Gas Coating Applications
SilcoTek Technical Service can help with selecting the best coating for your application. Our production capability is material and size limited, contact us to discuss coating capabilities. We can coat many components commonly used in oil and gas, such as:
| | |
| --- | --- |
| Fittings | Downhole samplers |
| Tubing | Wireline tools |
| Sample Cylinders | Heat Trace Tubing |
| Instrument probes | Subsea components |
| Regulators | Flare sampling components |

Learning Center
Learn more from industry leaders about how SilcoTek® coatings solve sampling problems and improve performance.