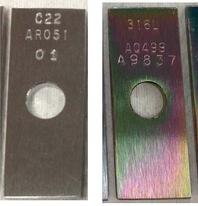 Did you know SilcoTek's Dursan® coating demonstrates comparable performance to Hastelloy® C22 in hydrochloric acid immersion comparison testing? ASTM G31, 24 hour HCl immersion of various coupon samples show Dursan resists corrosive effects of acid at nearly the same rate as Hastelloy C22.
The big difference between Dursan and Hastelloy C22? Cost. A comparable Dursan coated part will cost about one tenth the price of C22.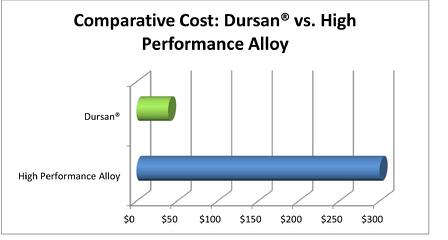 Dursan improves the performance of many materials:
Stainless steel and steel alloys
Hastelloy (yes Dursan can improve performance of high performance alloys!)
Glass
Ceramics
Dursan improves corrosion performance in many applications:
Semiconductor
Oil and Gas exploration and refining
Chemical and petrochemical
Analytical
Process
Want to learn more about how Dursan improves corrosion resistance?