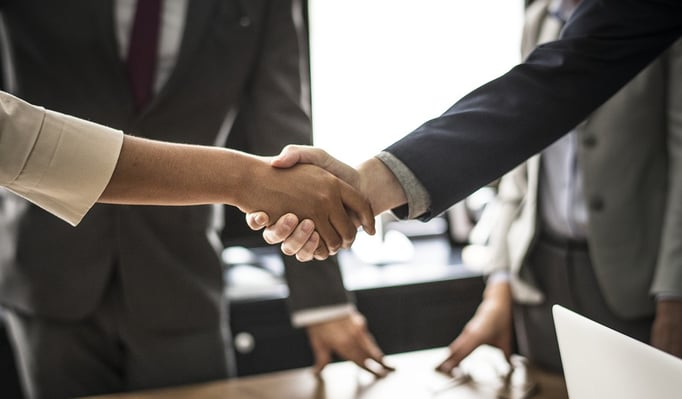 Selecting the right vendor, be it a coating company or a component supplier, can be quick and easy. Especially if you ignore doing your homework and rely on luck! That option however can cost you in the long run.
If you're not really interested in hitching your reputation or project success to an unknown vendor you'll need to do lots of upfront work. In the end your success will be based on knowledge, not the luck of the draw. In this blog post we'll discuss tips on how to select the right coating vendor (and for that matter pretty much any vendor).
In this blog post you will learn:
Tips on evaluating and selecting a coating vendor
Guidelines and ideas for vendor evaluation and due diligence.
The importance of following the "nuts and bolts" of vendor evaluation and investigating product quality, IP protection, and vendor capabilities.
The energy expended evaluating and selecting a supplier should be comparable to the risk level and importance to your company or project. I don't recommend going through an extensive vendor evaluation when purchasing staples (unless you're a stapler manufacturer or if your company pushes a lot of paper) but if the vendor will become a vital part of your supply chain, like when evaluating a CVD coating vendor, you'll need to dig into the details to understand exactly who you're doing business with.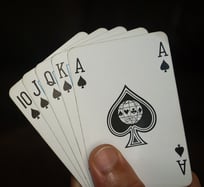 To avoid the luck of the draw, first get your house in order.
Before starting your search for a CVD coating company you'll need to do some up front work to be sure your project stays on the rails. First form a team and get internal agreement on the scope and duration of the project. Does your company need a coater for one large project or are you looking for a true long term supply chain partner who will integrate seamlessly into your quality and purchasing systems?
For a "one and done" project you probably won't need much of a team effort, but for a supply chain partner, the evaluation team should consist of technical, production and purchasing representatives.
The project team should follow strict project management criteria in order to avoid mission creep. We seen projects bog down for months and years in selection process that should take a few months at most in some instances. The team should achieve consensus on:
Defining project scope
Establish a project timeline with clear, concise, and assignable objectives.
Assign clear project responsibilities and deliverables and due dates.
Defining criteria for success
The project team should define and quantify metrics for measuring vendor performance:
Establish a vendor evaluation scorecard. That way you'll be able to quantify and compare coating companies.
Set an evaluation or audit plan.
Establish measurable, and relevant product evaluation and audit criteria for the coating company and the coating.
The amount of work that goes into the project up front before the vendor evaluation begins is a major factor in achieving project success.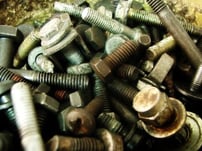 Nuts and bolts

When developing a plan and scorecard to evaluate a vendor, the selection team should consider the following (in no particular order..):

Is the prospective vendor known in the industry and are they experienced in coating your parts? Or are they a new company just breaking into the business and looking to learn the ropes at your expense?
Is this their primary business or is a sideline? Some "coaters" are actually equipment manufacturers that have an in-house coating shop that is primarily dedicated to coating their parts. In that instance, you're just a sideline customer paying for their excess capacity. You may find yourself last in line when waiting for your coated parts or end up with minimal technical support. Stick with a dedicated coater. Their primary objective is to service the customer and develop the best coatings for your application.
Do they have adequate staffing and facilities to handle your business? Is there enough equipment capacity and facility space to support your business? Is the manufacturing and customer service staffing large enough to support your business?
Check Out Our Latest Facility Expansion
Do they have the technical staff to support your business? Be sure the prospective coating supplier has a

robust R&D, Engineering, IT, and Quality staff

to support your business. Does the coater have a dedicated R&D lab to support new products or to evaluate the coating if there's a problem?
Does the coater have the proper accreditation, insurance, or industry certifications needed to coat parts in your business application? For example is your supplier ISO certified (a basic requirement) or are they FDA compliant? It may matter if you're a manufacturer of medical diagnostics instrumentation.
What's their delivery track record? Do they ship late? Are they always shipping early? If you introduce a supply chain disruptor into your process, the results can be catastrophic to your bottom line and can ruin your business.
What are their financials? Will they be in business in the long run? No sense going to the trouble of evaluating a supplier only to have them go belly up in a year. Be sure the supplier has robust financial reserves to assure they don't leave you in the middle of a coating run.
Do they comply with industry, environmental, and safety regulations? Nobody likes a cheater, especially if you suddenly find yourself embroiled in an environmental nightmare. You may be drawn into a lawsuit because of your indirect involvement, especially if you're seen as a "deep pocket".
Does the company have any outstanding complaints, lawsuits, or criminal complaints, or judgements against it? You may want to steer clear to prevent being drawn into their problems or end up working with a criminal enterprise?
What's the company's track record on intellectual property protection. Are they following non disclosure agreements? Do they have a track record of patent infringement? Don't work with a company if they have a track record of hijacking IP and using it for their own gains. You may find a cheap supplier but the loss of IP will hurt you in the long run. Better yet find a company that employs an IP specialist or intellectual property lawyer. That will assure you that your IP is safe and that the prospective supplier is serious about IP protection.
Does the prospective vendor have adequate quality systems to support your business? Do they have a dedicated quality systems coordinator? If there's a problem with your coating, you'll want the support of someone dedicated to quality. Also the Quality Systems Coordinator will assure there's a consistent internal audit plan and that all quality related systems are maintained.
Is the prospective vendor open and engaging in audits? Get the feeling they're hiding something? Run!
Are they willing to agree to and follow your terms? Will they honor change notice rules?
Do they have positive references and reviews? Look into case studies or on line reviews (not likely in B2B but there may be some out there). Reviews are one of the top factors in customer decision making.
Do they have a disaster recovery plan? That tornado or power outage is unfortunate but it doesn't have to wreck your business. Be sure there's a disaster recovery plan in place.
How easy is it to buy from the coater? Do they have an active and knowledgeable sales staff? Does their website offer data and specifications relevant to your application? Can they integrate into your supply chain systems?
Will they support their products? Problems happen. Does the coater have technical staff available and able to solve the problem?
Is their facility clean and modern? You don't want to do business an operation that looks like my garage, junk everywhere (yes, clean up is on my to do list, eventually...). If that's how they treat their facility, how will they treat your parts?
Does the coater have adequate process controls and process monitoring and inspection systems? Adequate process traceability is vital to good quality. Does the supplier have rigorous inspection and automated process control? The operator should employ statistical methods rigorously through the process.
Assessing qualifications and IP Protection
Does the vendor have qualified staff? Do they have a dedicated Research and Development staff and an Engineering Team?
Do they know your business? Are they already doing business in your market?
Do they understand the coating process? It seems obvious but some CVD processes can be highly complex. Are they relying on the "black box" to coat your part or do they understand the theory behind the coating?
Have they been doing business as a coater for a long time or are they new?
Do they coat under license? Or do they have their own patented processes? How secure is their coating license? You don't want to employ a coater whose license is about to expire. Or will end up charging you more because the license fees went up.
Does the coating company hold patents in the coating process?
Does the coating company have staff dedicated to protecting your and their IP. An have a culture of protecting customer and company IP?
Read About our Patents and Trademarks

Product Quality
Does the coater have a rigorously maintained quality system. Do they audit their processes?
Do they have qualifications for coating in your industry. Are they ISO certified?
What's their on time delivery rate. Are they rated highly in vendor scoring?
Do they have a dedicated quality manager?
Product performance
How does the product perform in your evaluation? If the product does not meet the evaluation criteria does the coater have the ability to customize the coating to fit your needs?
Does the company offer support during product evaluation? Do they recommend evaluation methods and criteria? Do they have relevant test data available?
Does the company offer product specifications?
Has the coating been evaluated by independent researchers? Have independent comparative studies been done to verify performance? How many whitepapers feature the coating? Is their product the industry standard or a knock-off?
That's just a few of the criteria you should consider when selecting a coating supplier. BTW, SilcoTek meets all the criteria and more! If you have a question about our coating or want to learn more about what's it's like to work with us? Ask the Experts!