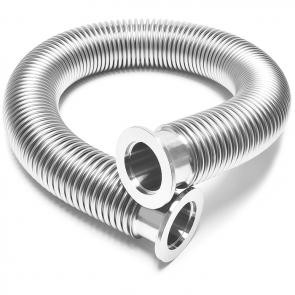 That's the reaction we often get when we tell customers we can in fact coat their part that's made of some material other than stainless steel. Sure we spend a lot of time talking about how our coatings improve the inertness, corrosion resistance, purity, or anti-coking properties of stainless. That's because stainless is commonly used in many of our core markets. But there are plenty of other materials that are compatible with our process and are coated to the same exacting performance standard.
SilcoTek can coat an impressive array of materials; allowing the user to benefit from an inert surface while using the same base material originally specified.
So what can we coat? The latest in coating compatibility.
Some of the materials you may not know we can coat are:

*
There are some exceptions and limitations to coating aluminum. We don't recommend coating parts that will undergo high stress like sample cylinders, and there are some grades that are not recommended. Go to our aluminum page to learn more.
Glass:
Yes we can make glass even more inert! Glass contains contaminants that can leach into high purity processes in analytical, research or chemical process applications. Here's a news flash, glass can break! We do everything possible to prevent that from happening, but breakage can happen from time to time. So please take potential breakage into account when sending in glass parts for inert coating.
Alloys:
We can coat most alloys. High performance alloys like Hastelloy® are expensive and costly to machine. Protect your investment and extend component life by improving corrosion resistance, durability and inertness.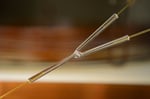 Ceramics and quartz:
We can make ceramics and quartz more inert, even in high temperature applications. SilcoTek® coatings conform to porous ceramic surfaces, making even high surface area components inert.
So what's the most obscure material we've coated? Over the years we've coated some interesting and unusual materials. The stories we could tell, but we'll hold off on telling tales for another blog. As a consolation, here's a list of materials compatible to our process.
*Image courtesy of Livescience.com
Hastelloy® is a trademark of Haynes International.