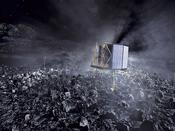 The European Space Agency announced an amazing accomplishment this week. They have successfully completed a 6.4 billion kilometer space flight and landed their Rosetta Philae craft on the surface of comet 67P/Churyumov-Gerasimenko for in situ analysis of the comet. In order to precisely measure the comet's chemical composition, ESA needed an inert surface capable of withstanding the hostile environment of space. They chose SilcoNert® 1000 (Silcosteel®) for the job!
Robert Sternberg, leader of the space gas chromatography team at Laboratoire Interuniversitaire des Systèmes Atmosphériques (LISA) of the University of Paris XII noted:
" I would like to mention that all the columns selected for space mission are Silcosteel®-treated metallic capillary columns, and they have all been submitted successfully to space qualification tests such as vibration, radiation, and thermal cycles1, which demonstrated their robustness for space application."
SilcoTek® customer Restek Corporation developed space capable chromatography columns featuring SilcoTek coatings. Our coatings offer unparalleled inertness and durability, allowing the development of inert chromatography columns for space sampling. LISA went on to note:
"LISA is very grateful to Restek for being this ideal partner without the help of which the study and development of chromatographic columns for space use could not have been possible"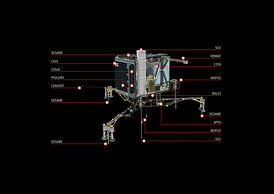 Philae deploys 10 instruments to the comet surface, SilcoTek® coatings assure precise measurement of compounds even in space!*

Coat the entire sample pathway, in space or on earth.
Coatings for space exploration assure accurate sample response and a robust sample surface, coat all sample components, even instrument components!
Liners




Probes




GC column tubing




Weldments




Jets

Regulators
Tubing
Fittings
Valves
Fritted filters
Follow the accomplishments of the Rosetta craft on Twitter at @ESA_Rosetta or visit their website at http://blogs.esa.int/rosetta/
1C. Szopa, U.J. Meierhenrich, D. Coscia, L. Janin, F. Goesmann, R. Sternberg, J.-F. Brun, G. Israel, M. Cabane, R. Roll, F. Raulin, W. Thiemann and C. Vidal-Madjar and H. Rosenbauer J. Chromatogr. A, 982 303-312 (2002)

*

Photos courtesy of ESA; copyright ESA.