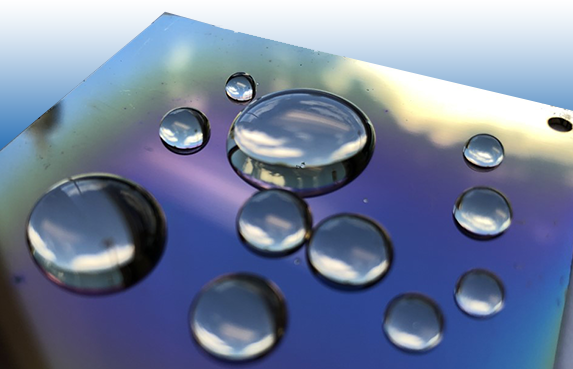 In order to receive NSF approval for food service, coatings must go through a thorough series of tests. In this blog post we'll discuss how a coating is evaluated for food service.
How to Evaluate a Coating for Food Service
Coatings like Dursan have been tested to NSF International food service standards and have been found to meet the NSF criteria. Let's discuss the standard and test criteria needed to achieve NSF and FDA compliance.
In this blog post you will learn:
Steps needed to evaluate a coating for NSF food service compliance
Test criteria used by NSF to test coatings for food service compliance and FDA compliance.
Methods used by NSF to test and approve coatings for food service.
First off if you're evaluating a component that is coated, the standard requires the entire component, not just the coating must be compliant. A coating applied over a non compliant component material will not suddenly make the underlying material compliant. So there's no glossing over compliance.
About NSF and FDA Compliance. Do Silicon Coatings Meet Industry Standards?
The United States Food and Drug administration (FDA) does not formally "approve" coatings or other materials for food or bio/pharmaceutical contact. Rather, the FDA regulates coatings via the Code of Federal Regulations (CFR), specifically 21 CFR 175.300 which lists what raw materials are acceptable and unacceptable for the formulation of coatings. It is then up to the coating supplier to self-regulate to ensure that they are using raw materials that are acceptable.
According to the FDA, a coating must:
1) Pass the solvent extraction tests listed in 21 CFR 175.300.
2) Contain no heavy metals.
3) All coating components must conform to the materials listed by the FDA in order to be compliant.
These stipulations are also required for NSF/ANSI 51 certification. Dursan® successfully meets these requirements and is therefore FDA compliant.
NSF Testing
The review and compliance process for coatings in food service involves the following:
Submission of the coating to be tested.
This involves a review of the coating process and coating formulation. This allows NSF to classify the coating type and establish the test criteria for that particular coating.
Testing criteria is finalized per NSF/ANSI 51 - 2017.
The intent of the standard is to establish a baseline or minimum protection and sanitation requirement for materials utilized in commercial food equipment. The standard tests for material corrosion resistance, abrasion, heat tolerance, impact resistance, cleanability, and adhesion as they apply to the particular coating material. The overall concern is to assure food safety by setting criteria that will minimize the potential for leaching or exposure to substances that can have a negative effect on food quality.
Testing is determined by the coating classification. Tests may include:
Abrasion resistance:
Test samples are loaded into an abrasion machine. Test wheels (applying over 4 lb of pressure) roll over the surface for 500 to 1000 wear cycles (depending on coating classification). The before and after sample mass is measured and compared. Total loss for a test sample cannot exceed 100mg and the coating must remain intact without base coat or underlying surface exposure. SilcoTek coatings are bonded to the surface by chemical vapor deposition. There is no base coat to complicate the integrity of the coating surface bond. Read about our abrasion resistance test.
Cleanability:
Samples are washed with a non-ionic detergent at about 162F. Synthetic lard is then applied to areas of the sample and then cleaned in a washing machine. Remaining soil is measured by a beta radiation counting system. Acceptance criteria for food service is 30ug for the control zone tested.
Corrosion resistance:
Samples are subjected to ASTM B117 salt fog testing for 192 hours. Samples are then cleaned with water and air dried. Samples are then examined for evidence of corrosion. SilcoTek coatings like Dursan can withstand salt spray exposure for over 4000 hours with minimal to no corrosion. Here's what our Silcolloy® and Dursan® coatings look like after 4000 hours of salt spray exposure.

Heat resistance:
Samples are heated to 400F for 30 minutes. A heated washer is then placed on the surface. The sample and washer are allowed to cool to room temperature. After cooling the surface is tilted to 45 degrees. The washer should slide off the surface and the coating should not blister or be damaged. SilcoTek coatings offer superior heat resistance. Watch our heat resistance demonstration to learn more.
Adhesion:
Test samples are tested per ASTM D3359 method B. After testing, the sample should remain smooth and intact. Samples are classified per ASTM D3359 5B.
Organic coatings undergo a different test criteria. The samples are scored and conditioned in a hot water bath for 4 hours. After removal from the bath and drying, a pull tab is applied to the surface using a cyanoacrylate adhesive. After drying, a load of 500psi is applied to the tab in a tensile test system. The coating should remain intact during the test and remain attached to the surface.
Impact resistance:
The coating surface is evaluated according to ASTM D2794. The surface is impacted with a 1/2 in diameter 2 lb weight for a total impact force of 60 in-lbs. For organic coatings, the sample is tested by dropping a 0.15lb steel ball from a high of 200 inches. Glass coatings get tested by dropping a lighter ball for a shorter distance.
After impact the sample is inspected for damage. The surface cannot peel, chip or crack.
SilcoTek's wear, corrosion, and adhesion testing completed in past evaluations are more rigorous, but needless to say the NSF testing can be a challenge to pass. Especially for organic coatings.
Read our NSF certificate.
If you have questions about our coatings or coating performance in your application, contact our experts or follow us on LinkedIn, or go to our FAQ page.