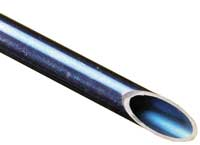 Let's take a step back in time and find out how our first coating, Silcosteel®, was made. We discuss how a pioneering CVD process came to be.
Stories Behind the Coatings - How Was Silcosteel Made?
A new chromatography company was faced with a major challenge to it's business. That challenge was the catalyst for innovation that lead to an entirely new way to make analytical and process flow paths inert, corrosion resistant, and non-reactive. That innovation allowed customers to improve the quality of analytical systems, improve products, and enable higher performance from material surfaces.
In this blog post you will learn:
How a unique CVD coating technology was developed.
How a challenging business problem led to innovation and sparked a new coating company.
How a coating technology grew from a single product to vast applications worldwide.
History: What Are Gas Chromatography Columns and How Are They Used?
In the 1970's, gas chromatography (GC) column technology was performed with coiled stainless steel tubes (typically 1/8" and ¼" OD) and drawn glass coiled tubes (from capillary to wider-bore ¼" OD). The metal columns were packed with particles such as diatomaceous earth, silica, or ceramic particles, and typically used to analyze non-reactive gases.
At issue was the inherent chemical reactivity and/or absorptivity of the walls of metal columns. Analyzing more reactive chemical species required a more chemically inert column material, such as glass. The chemistry of glass surfaces was relatively well known and the chemical deactivation of glass surfaces for analytical purposes was applied to create reasonably inert and effective GC columns.
The problem with glass GC columns, capillary or wide-bore, was obvious – fragility. Glass GC columns with a surface deactivation and a thin polymeric layer coating on the interior walls (the stationary phase) were called Wall Coated Open Tubular (WCOT) columns. In order to achieve the efficient and effective separation of complex mixtures, glass WCOT columns needed to be long (15 m or greater) and narrow (.5mm ID or smaller). Unfortunately, though, the long coils of narrow, fragile glass, as can be imagined, were difficult to draw, deactivate, coat, ship, open, install into a GC instrument, and operate without breaking them at some point. Once the column was broken, the expensive investment was ruined.
A Major Business Challenge
In 1979, a group of innovators at the Hewlett Packard company received a patent for a great invention. Patent Number US4293415A, in general, claims a long, drawn narrow-bore tube of fused silica glass coated on the interior with a polymer for the purpose of chromatographic separations and protected on the exterior with a polymer (polyimide or silicone rubber) to provide remarkable flexibility and thermal robustness. Although this invention eventually provided the boost GC technology needed to leap forward and become the reliable, useful and important technology that it is today, HP at the time did not initially enforce its patent rights. Many companies seized the fused silica WCOT technology and began developing new, useful, robust, and reliable GC columns.

Paul Silvis founded Restek Corporation in October 1985. He had previously worked at the Supelco Corporation as a research chemist, developing stationary phases and glass deactivation chemistries for gas chromatography columns and accessories. After a few years, Paul decided to head out on his own to create an innovative company dedicated to the design and development of the best gas chromatography columns, standards, and consumables in the world.
From the beginning, fused silica wall coated open tubular (WCOT) tubing technology was at the center of Restek's product offering, as it was for the other major GC column providers such as Supelco, J&W Scientific, Varian, Chrompak, and HP. These companies all enjoyed the capabilities and sales of the new WCOT technology for a few years. However, in 1987, HP changed course requested a substantial one-time royalty from Restek (and other non-HP entities) that was manufacturing and selling their patented technology. At the time, Restek Corporation's annual sales were less than the royalty request. The potential cost of the royalty payment to HP was hardly something Restek could afford and was a serious threat to the future of the small company.
During that harrowing time, Paul decided Restek had better find an alternate way to make GC columns. It was time to hit the books and develop an new technology that would answer the question: Are there alternative materials to polyimide-coated fused silica tubing?
Long, coiled narrow bore stainless steel tubes were readily available in the 1980's, but stainless steel as a column material posed many challenges when considering the needs for gas chromatography (GC) column manufacturing and performance. The surface chemistry of fused silica glass was well known. The deactivation of glass (which is necessary to create a highly inert surface required for GC experiments) was well developed and highly reliable. However, the surface chemistry of stainless steel is completely different and is not amenable to the same glass deactivation chemistries used to make a chemically inert surface. But as long as coverage is complete and binds to the stainless-steel underneath, it may be possible to generate a chemically inert surface within a metal tube, on a new surface coating that is easier to work with by known deactivation chemistries.
Restek researchers began to study and test chemical vapor deposition (CVD) processes, focusing on elemental silicon depositions. Using a unique CVD chemistry, Restek was able to develop a process that deposited a thin layer of amorphous silicon uniformly and completely throughout the ID of long, narrow-bore metal capillary tubes. Thereby creating the basis for a robust, inert GC column that no longer violated the HP patent. The engineers at Restek devised a unique way to efficiently make the inner surface of stainless steel tubing inert and to coat the inner diameter of a metal capillary column with chemicals designed to separate target compounds just like glass or fused silica columns.

What was the result? Restek was able to launch a new line of MXT metal capillary columns with a variety of stationary phases. These columns were incredibly robust, highly efficient, inert, and capable of even the most stringent GC separations. MXT columns became a favorite for portable GC's being used in the field, as well as for customers concerned with column breakage. For example NASA chose to use several different Restek MXT columns in the GC instrumentation pack for the Mars Curiosity Rover. The valuable data retrieved from that GC system would not be possible without the pioneering development of MCT columns from Restek.

Where are SilcoTek Coatings Used? Coating Analytical Columns and Beyond
But this was just the beginning. It was fine and good that a metal capillary tube could be coated on the inside with a thin layer of amorphous silicon. What about parts? Can Restek coat a fitting? A sample cylinder? A valve body? A bomb sniffer?
What? A bomb sniffer? Around 1989 a company was developing bomb detection equipment and challenged Restek's scientists saying, "if you can make the stainless tubing surface inert, why can't you make a 3-dimensional part inert to part-per-billion (PPB) levels of explosive precursors?" Our scientists accepted the challenge. Using what they knew about amorphous silicon deposition in tubes, they developed and patented a 3D CVD process to coat parts with complex shapes, blind pathways and narrow spaces. The entire part is coated with a thin layer of amorphous silicon – if gas can contact the surface, it will get coated.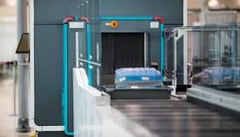 The original technology revolutionized the bomb detection industry. Early versions of bomb detection equipment utilized Restek's 3D CVD product and was widely used in airport security checkpoints throughout the world. The 3D CVD technology was then expanded to render metal chromatography pathways such as injection ports, sampling devices, and detectors inert to chemical adsorption, making them more sensitive, more inert and more useful for pushing the decreasing limits of detection required by a growing analytical industry.
The Birth of Silcosteel
From all this, Silcosteel was born. Silcosteel was the fundamental product, created by Restek, and solely provided today by SilcoTek® corporation. Within Restek, Silcosteel was further developed throughout the late 1990's and in to the early 2000's into more advanced products called Sulfinert and Siltek (chemical inert coatings), Silcosteel-CR (corrosion resistant coating), Silcosteel-AC (anti-coking coating), and Silcosteel-UHV (low outgassing, high purity coating). In 2005, Restek created an official division dedicated to the coatings product line, called Restek Performance Coatings (RPC).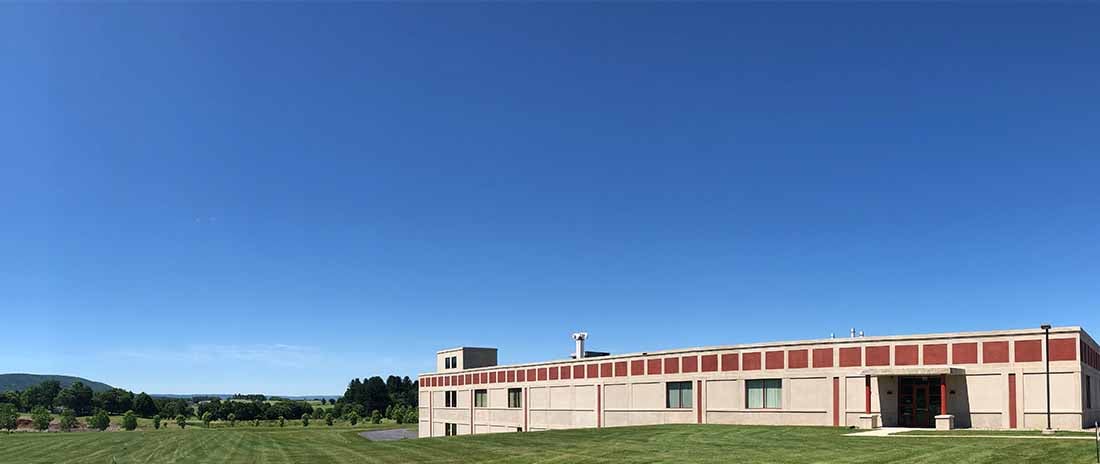 By 2009, the coatings provided by RPC had grown for applications that were used widely within the GC arena, but also for many application areas outside of chromatography. It was decided to cleanly break the division from Restek and form an independent company, called SilcoTek®. Paul Silvis became (and remains) the CEO and Head Coach of SilcoTek and has not been involved in day-to-day operations of Restek since 2009 (he remains on the Restek Board).

SilcoTek is a company dedicated solely to developing game changing coatings for a wide variety of industries. In order to put an explaination point to our new company we re-branded our product offering. Silcosteel became SilcoNert® 1000. Other products changed also: Sulfinert and Siltek trade names changed to SilcoNert® 2000, Silcosteel-CR changed to Silcolloy®, Silcosteel-AC changed to SilcoKlean®, and Silcosteel-UHV changed to SilcoGuard®). Our old trade names continue to be used in chromatography applications by Restek and some Restek partners. But overall the Silcosteel name is being surpassed by newer, higher performing products.
Have a question about selecting the right coating for your application? Go to our coating selector to help guide you to the right coating for your application.
The Growth Continues
SilcoTek® continues to exclusively supply the coatings necessary for Restek products, as well as for over 300 other worldwide corporations, universities, and government agencies. In 2013 SilcoTek moved to a state-of-the-art (now expanded to 70,000 square feet) facility in Bellefonte, Pennsylvania. Have a question about our coatings? Go to our FAQ page.
CVD Coating Frequently Asked Questions
We are proud of the Game-Changing Coatings we provide to the world, and in the spirit of this Stories Behind the Coatings series, we look forward to telling you more about the development of our coatings services and the applications that depend on them.
Have a question about or coatings and how we can improve the performance of your products? Contact our Technical Service Team or follow us on LinkedIn.