Pittcon 2019 is fast approaching. The science exposition will be hosted by the Pennsylvania Convention Center on March 17th through the 21st in Philadelphia, PA. Are you planning on attending? Why not stop by the SilcoTek® booth (number 3427) and be sure to attend our inert coating presentations.
We'll be discussing the latest inert CVD coating data and how our coatings improve the performance of HPLC, GC, and process sampling systems. We'll also be highlighting the latest coating technology and applications in life sciences and product sampling. No we won't be offering a chance at winning an all expense paid trip to Mars (that's Mars Pennsylvania by the way....) but you will come away feeling rejuvenated and go back to the office with some fresh ideas about how to improve your process and products. Kind of like going to Mars, only better!
Some key takeaways you can expect when visiting SilcoTek at Pittcon.
1. Our Dursan® coating process is changing the game in HPLC.
Ask our team for a free coating evaluation and discuss your application.
In the meantime, tune into our recent webcast with LCGC for more key information and performance data.
2.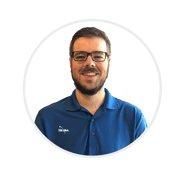 Our own Dr. Jesse Bischof will be presenting the latest data on how our CVD coatings improve the performance of sampling, transfer, and HPLC analytical systems.
Sunday, March 17th, 3:05 - 3:25 p.m.
Room 124
Inert, Durable, and Reliable CVD Coating for Metal-Free HPLC from Pump to Detector
A technical presentation by SilcoTek researcher, Jesse Bischof, PhD
3.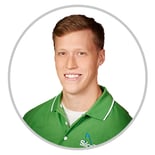 Luke Patterson will be discussing coating durability, surface bio-inertness and coating reliability on the Expo Floor.
Thursday, March 21, 2 - 4:30 p.m.
Expo Floor behind aisle 1500 - 2300
A Bio-Inert, Durable, and Reliable Surface for HPLC and UHPLC Columns and Components Used in the Analysis of Proteins and other Difficult Molecules
A poster session by Luke Patterson, Marketing and Business Development
If you can't make the show, get more information about how our coatings improve corrosion resistance.
4.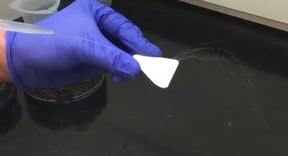 On Tuesday, March 19, 10 a.m. - 2 p.m, SilcoTek will be hosting a station in the Lab Gauntlet! Come by and see if you can match the coupon to the water contact angle!
While you're in Pennsylvania we invite you to take a tour of our lovely state. You can visit all the wacky towns in our state like Pancake, Paradise, Pillow, or Paint. These are just some of the strange towns, and that's just some of the P's!
Read the entire list wacky Pennsylvania town names.
While you're in Central PA why not stop by our Bellefonte, PA facility and say hello! Just ring us up before you arrive and we'll be happy to have you! We're just around the corner from Pancake, you know just to the right of Punxsutawney and just north of Burnt Cabins near Gravity Hill.... Still lost? Join the club....
Would you like to arrange a meeting or chat with us prior to Pittcon? Just email us or call us at +1 (814) 353-1778.

PS: While in Philly DO NOT BRING UP THE SANTA INCIDENT!