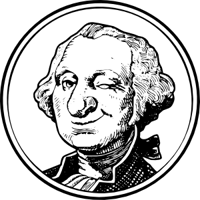 *
On the 240th anniversary of Americas exit from Great Britain or shall we call it "Amexit"; we wish all a happy and safe Independence Day. (Not the movie, the real thing.) Of course since this is a SilcoTek® blog, we have to make this momentous U.S. holiday about us.
So in recognition of the American revolution, we ask the obvious question, could SilcoTek® have helped the Continental Army win the revolutionary war? Of course you thought the same thing didn't you? Yes we're taking a trip back in time to see how our coatings could have helped win the war or shorten it just a bit. (Oh stop, you say, this is silly! Well Hollywood made a movie about a modern day aircraft carrier getting transported back in time to 1941 Pearl Harbor; so don't go thinking this blog post is any sillier....)
Want to learn about some real SilcoTek benefits?
OK here we go.
First benefit:

Coating flint lock muskets with hydrophobic Dursan® would shed moisture faster, keeping powder dry and improving rate of fire; just maybe confounding the British at the Battle of Brooklyn. Had we won that battle, Old King George may have had second thoughts about tangling with us.
Second benefit:

Putting a cool looking coating on George Washington's teeth would have brightened his smile; perhaps improving diplomacy and bringing the war to an early end. Wait that could be a bad one, he had ivory/bone teeth so we probably could not reproduce our signature iridescent surface appearance. Plus his trouble with teeth eventually led to fooling the British at Yorktown and ultimately winning the war. So I guess we'll have to strike this benefit.
Third benefit:

Improved corrosion resistance. The old frigates were mostly wood, but we may have prevented the occasional corrosion failure of iron rigging if key parts were coated with a corrosion resistant coating like Silcolloy® or Dursan®. High durability ships just may have outclassed the Royal Navy.
Fourth Benefit:

I bet a Dursan coated cannonball, with a slick smooth surface, would fly farther; improving range. A long range cannonball would have given General Cornwallis fits! (Of course his day was coming anyway at Yorktown.) Note this benefit is not substantiated by testing, anyone have a cannon we can borrow?
Fifth benefit:

Inert coated stills would have made the Rattle-Skull taste better; making for a happier army (or a more tipsy army). Unfortunately too much drink may impact shooting accuracy so let's call this one a maybe.
In summary we're sadly looking at not a whole lot of ways our coatings could have helped America win the revolution. Not much technology to improve back then, so I guess the Colonial Army will have to rely on their wits and valor to win the war. Which they did.
Happy Independence Day from SilcoTek!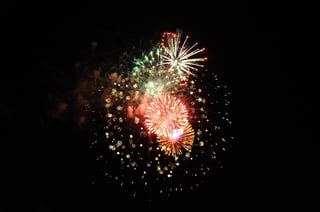 Want to celebrate the 4th in style and see some of the best fireworks? Come to the Central Pennsylvania 4thFest!
*Image courtesy Cliker.com