Last week we discussed how to select a coating vendor. In this week's blog post we'll discuss standards and how coatings comply and in some cases don't comply with industry standards and applications.
SilcoTek® coatings are used in a wide variety of applications. Coating uses range from mold release, process sampling, semiconductor manufacturing, oil and gas production, hydrocarbon processing, analytical testing, GC, HPLC, medical diagnostics instrumentation and much more. Customers in these fields often ask how are the coatings used in test methods and do SilcoTek coatings comply with my industry standards? That's a valid question, so we rolled up our sleeves and dug through methods or applications that use our coatings. To be sure, there are many more applications and uses for our coatings, here are just a few on our list.
Do Silicon Coatings Meet Industry Standards? In this blog post you will learn:
How SilcoTek® coatings are used in various industry standards and methods
Benefits of using inert, corrosion resistant coatings in process flow paths
How to improve the performance of flow paths used in specific applications or methods
Okay, first a bit of a disclaimer. The methods we're listing may not specifically call out our coatings, some methods specify a performance criteria that can only be achieved by using inert coatings, other times products featuring our coatings or equivalent are called out. Want to learn about our coatings and applications? Get our free coating e-books.
We searched methods and related products used in the method application to find industry approved or customer approved use of our coatings. For some applications we're formally approved, in other uses we're referenced in tests or standards. Some applications call out a specific coated component either by our brand name or the customer brand. So we're casting a wide net to list as many standards and methods for various industries. Of course individual customers have their own approval process and methods which are not discussed. We don't list customer approved uses as they are confidential.
Do silicon coatings meet industry standards? Yes! Here are the many standards that specify our silicon coatings.
Refinery & Petrochemical / Spec Gas / Natural Gas / Oil & Gas Exploration

CVD coatings are used to line product sampling flow paths and are essential in environmental monitoring applications like flare, stack and fenceline monitoring. Inert coatings prevent reactive compounds like H2S from interacting with stainless steel surfaces. When reactive compounds interact with steel surfaces they're adsorbed into the flow path surface which results in lower readings or just plain incorrect results. This can be a huge deal for regulatory compliance or feedstock monitoring. Applicable standards our coating comply with are:
Related Oil and Gas Standards:
| | |
| --- | --- |
| EPA Rule 325 (Fenceline monitoring) | |
Benefits of using inert silicon coatings in hydrocarbon processing applications
Faster response
Accurate and reliable sulfur test results
Faster calibration
Fewer test failures
Get all the benefits of using SilcoTek coatings for hydrocarbon processing in upstream and downstream applications.
A standard we don't comply with
What about NACE standard MRO 175 (Materials for use in H2S containing environments)? Do SilcoTek coatings comply with this standard? No. MRO 175 specifies the base metals that are approved for H2S environments, not coatings. No coating will apply to MRO 175, only base metals. Our coatings when applied to MRO 175 approved metals will improve the surface inertness and improve H2S detection. The base metal will continue to comply with MRO 175. Applying our coatings to non compliant materials will not make them compliant, only inert to reactivity.
---

Medical and Pharmaceutical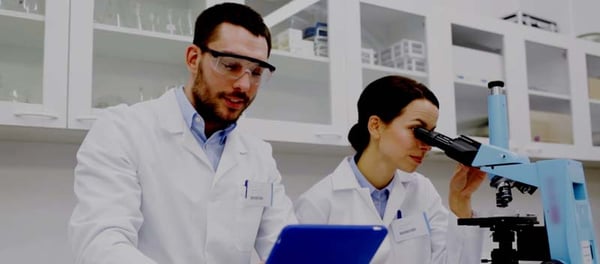 Our coatings act as an inert barrier between the test sample and the flow path surface. The coatings prevent corrosion, cross contamination, and chemical adsorption. All benefits are geared toward improving test reliability and sensitivity. Our coatings are FDA compliant by meeting NSF standards.
Related Standards
Benefits to Medical and Pharma Testing
Prevent chemical adsorption
Reduce analyte carryover and contamination
Prevent protein binding and sticking
Improved flow path corrosion resistance
Get more information on use and benefits of bioinert coatings in medical diagnostic applications.
---
Semiconductor manufacturing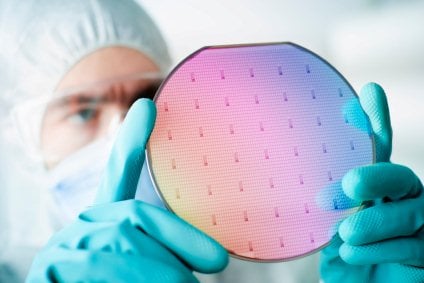 Coatings like Dursox, Silcolloy, and Dursan improve corrosion resistance, prevent contamination, and reduce machine burn-in. Our coatings help to improve product yield and machine efficiency.
Related Standards
Several component applications apply for purity and corrosion resistance. Other applications include:
Benefits to semiconductor manufacturing
Improved yields by reducing metal ion contamination
More accurate trace environmental contaminant testing
Improved equipment durability and corrosion resistance
Get more information on silicon coating benefits in semiconductor manufacturing.
---
Air Quality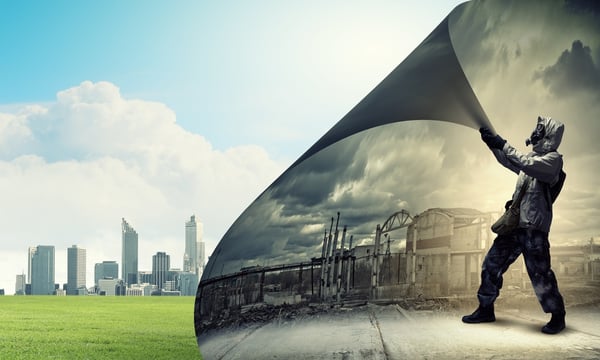 SilcoTek coatings offer high durability and inertness, making them ideal for field sampling and air quality measurement. Our coatings improve peak resolution, and allow technicians to achieve ultra low detection levels.
Related Standards
Benefits to air quality testing
Consistent trace level test results, ppb and ppt test capability.
Improved peak resolution
Improved sample stability during storage
Learn more about key factors in producing reliable VOC analysis.
---
Environmental Testing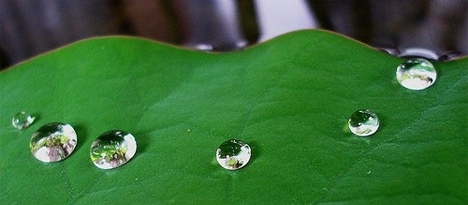 SilcoTek coating technologies have become the industry standard for inert coatings used in environmental testing. Our coatings improve peak resolution, and allow researchers to test to previously unattainable detection levels. Part-per-billion, part-per-trillion and Part-per-quadrillion are achievable when testing to industry standards.
Related Standards
Benefits to environmental testing
Improved sample stability during sample collection and transfer
Higher test peak resolution
Improved low level detection
High durability surface ideal for field testing
Go to our Analytical Solutions page to learn more about the benefits of our coatings in environmental testing.
---
About Corrosion Resistance

Our coatings are also tested to various corrosion standards. In this case our coatings are not part of the test method, we're the focus of the testing. Since corrosion testing applies to many industries, we thought it would be beneficial to list some of the methods used to evaluate our coatings for corrosion resistance. Our coatings have been successfully tested for corrosion resistance using the following standards:


Corrosion resistance benefits
Extend the life of existing components
Improve corrosion performance using existing materials and design
High tolerance coating does not alter part fit or geometry
Get our corrosion test results.